Community Profiles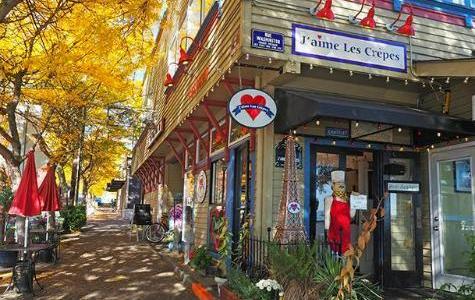 Kingston
Known as the "Little City by the Sea" Kingston, a former logging town, is a busy port of entry, with ferry service to Edmonds on the other side of Puget Sound. Now the social and economic center of the north end of the Peninsula, Kingston features its own community center, theater groups and shopping district. With an independent movie theater and wonderful restaurants, Kingston is a treasure of a town!
With the launch of the new Kingston fast ferry, Kitsap Transit now provides convenient passenger ferry service from Kingston to Seattle and back. The weekday schedule serves commuters, residents, and visitors with early morning and late afternoon runs.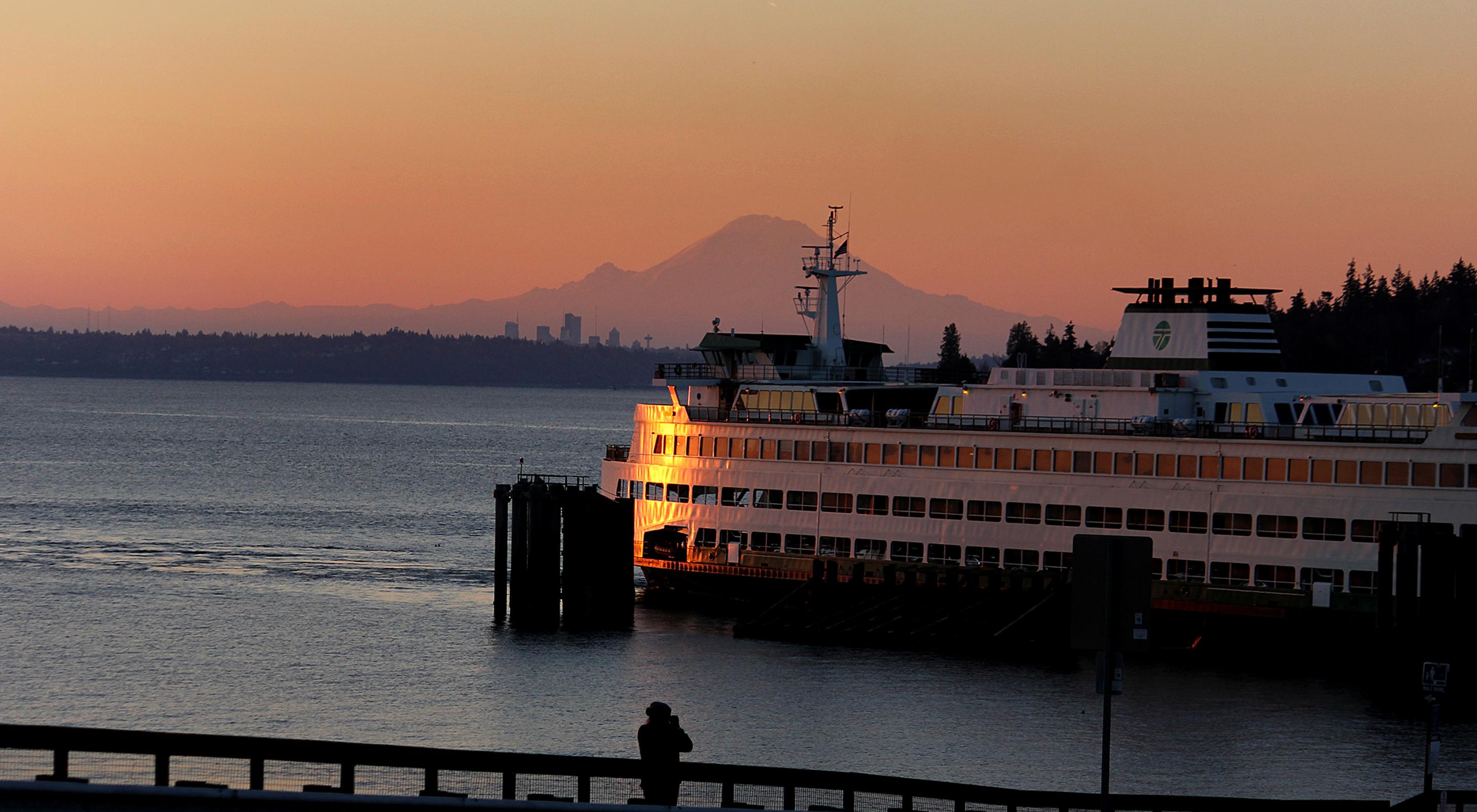 Recently named one of the Best Northwest Getaways, Kingston and North Kitsap are an outdoors lover's dream with breathtaking views and beaches, and numerous water, hiking and mountain bike trails. Nearby amenities include the historic Point No Point Lighthouse, and the legendary Heronswood Botanical Gardens. Kingston's shops and restaurants as well as the Saturday Farmers Market are popular with both locals and boaters. The annual Old Fashioned Fourth of July features an old fashioned logging competition, parade, salmon bake, and craft fair.
Back To Top
Population
| Population | 2000 | 2010 | 2021 | 2026 |
| --- | --- | --- | --- | --- |
| Kingston | 1,780 | 2,099 | 2,425 | 2,589 |
Source: ESRI, 2021-09-08
Population by Age
| Population | 2010 | 2021 | 2026 |
| --- | --- | --- | --- |
| 0-4 | 130 | 122 | 126 |
| 5-9 | 90 | 135 | 137 |
| 10-14 | 114 | 152 | 161 |
| 15-19 | 160 | 100 | 140 |
| 20-24 | 116 | 88 | 69 |
| 25-29 | 112 | 147 | 85 |
| 30-34 | 112 | 153 | 163 |
| 35-39 | 95 | 137 | 177 |
| 40-44 | 113 | 130 | 160 |
| 45-49 | 163 | 126 | 146 |
| 50-54 | 179 | 155 | 140 |
| 55-59 | 169 | 199 | 177 |
| 60-64 | 192 | 220 | 222 |
| 65-69 | 149 | 204 | 229 |
| 70-74 | 79 | 170 | 183 |
| 75-79 | 53 | 106 | 151 |
| 80-84 | 39 | 45 | 79 |
| 85+ | 34 | 37 | 44 |
| 18+ | 1,659 | 1,954 | 2,074 |
| Median Age | 45 | 47 | 48 |
Source: ESRI, 2021-09-08
Population by Race
| Kingston | 2021 |
| --- | --- |
| Total | 2,425.000 |
| White Alone | 88.040 |
| Black Alone | 0.540 |
| American Indian Alone | 1.730 |
| Asian Alone | 2.230 |
| Pacific Islander Alone | 0.210 |
| Some Other Race | 2.100 |
| Two or More Races | 5.160 |
| Hispanic Origin | 8.210 |
| Diversity Index | 34.200 |
Source: ESRI, 2021-09-08
Growth Rate
| | | |
| --- | --- | --- |
| Kingston | 2010 - 2014 | 2014 - 2019 |
| Population | 1% | 1% |
| Households | 1% | 1% |
| Families | 2% | 1% |
| Median Household Income | % | 3% |
| Per Capita Income | % | 3% |
Source: ESRI, 2021-09-08
Back To Top
Back To Top
Households
| Population | 2000 | 2010 | 2021 | 2026 |
| --- | --- | --- | --- | --- |
| Households | 766 | 957 | 1,111 | 1,186 |
| Housing Units | 858 | 1,092 | 1,214 | 1,295 |
| Owner Occupied Units | | | 805 | 879 |
| Renter Occupied Units | | | 306 | 306 |
| Vacant Units | | | 103 | 109 |
Source: ESRI, 2021-09-08
Home Value
| Kingston | 2021 | 2026 |
| --- | --- | --- |
| Median Home Value | $556,559 | $695,957 |
| Average Home Value | $602,081 | $728,328 |
| <$50,000 | 2 | 0 |
| $50,000 - $99,999 | 4 | 0 |
| $100,000 - $149,999 | 0 | 0 |
| $150,000 - $199,999 | 2 | 0 |
| $200,000 - $249,999 | 5 | 1 |
| $250,000 - $299,999 | 14 | 2 |
| $300,000 - $399,999 | 152 | 65 |
| $400,000 - $499,999 | 164 | 134 |
| $500,000 - $749,999 | 263 | 303 |
| $1,000,000 + | 36 | 106 |
Source: ESRI, 2021-09-08
Housing Year Built
| Year Range | Houses Built |
| --- | --- |
| 2010 or Later | 67 |
| 2000-2009 | 176 |
| 1990-1999 | 250 |
| 1980-1989 | 247 |
| 1970-1979 | 165 |
| 1960-1969 | 100 |
| 1950-1959 | 25 |
| 1940-1949 | 32 |
| 1939 or Before | 36 |
Source: ESRI, 2021-09-08
Back To Top
Back To Top
Income
| Kingston | 2021 | 2026 |
| --- | --- | --- |
| Median Household | $84,461 | $95,892 |
| Average Household | $98,625 | $116,916 |
| Per Capita | $43,092 | $51,055 |
Source: ESRI, 2021-09-08
Household Income Base
| Kingston | 2021 |
| --- | --- |
| <$15,000 | 111 |
| $15,000 - $24,999 | 30 |
| $25,000 - $34,999 | 72 |
| $35,000 - $49,999 | 84 |
| $50,000 - $74,999 | 140 |
| $75,000 - $99,999 | 252 |
| $100,000 - $149,999 | 237 |
| $150,000 - $199,999 | 111 |
| $200,000+ | 74 |
Source: ESRI, 2021-09-08
Back To Top
Back To Top
Commute
| Category | Commuters |
| --- | --- |
| Workers 16+ | 1,042 |
| In-County Residents | 613 |
| Out-of-County Residents | 429 |
| Drive Alone | 519 |
| Carpooled | 84 |
| Public Transport | 348 |
| Work at Home | 56 |
| Less than 5 minutes | 55 |
| 5-9 minutes | 33 |
| 10-14 minutes | 3 |
| 15-19 minutes | 220 |
| 20-24 minutes | 96 |
| 25-29 minutes | 29 |
| 30-34 minutes | 64 |
| 35-39 minutes | 27 |
| 40-44 minutes | 0 |
| 45-59 minutes | 113 |
| 60-89 minutes | 190 |
| 90+ minutes | 156 |
| Average Travel Time | 0 |
Source: ESRI, 2021-09-08
Source: ESRI, 2021-09-08
Employees by NAICS
| Category | Number |
| --- | --- |
| Total Employees | 901 |
| Agr/Forestry/Fish/Hunt | 0 |
| Mining | 0 |
| Utilities | 0 |
| Construction | 18 |
| Manufacturing | 32 |
| Wholesale Trade | 30 |
| | |
| Retail Trade | 106 |
| Motor Veh/Parts Dealers | 6 |
| Furn & Home Furnish Str | 3 |
| Electronics & Appl Store | 0 |
| Bldg Matl/Garden Equip | 27 |
| Food & Beverage Stores | 27 |
| Health/Pers Care Stores | 0 |
| Gasoline Stations | 6 |
| Clothing/Accessory Store | 2 |
| Sports/Hobby/Book/Music | 0 |
| General Merchandise Str | 4 |
| Misc Store Retailers | 23 |
| Nonstore Retailers | 8 |
| | |
| Transportation/Warehouse | 16 |
| Information | 13 |
| | |
| Finance & Insurance | 41 |
| Cntrl Bank/Crdt Intrmdtn | 7 |
| Sec/Cmdty Cntrct/Oth Inv | 7 |
| Insur/Funds/Trusts/Other | 27 |
| | |
| Real Estate/Rent/Leasing | 37 |
| Prof/Scientific/Tech Srv | 65 |
| Legal Services | 11 |
| Mgmt of Comp/Enterprises | 0 |
| Admin/Support/Waste Mgmt | 15 |
| Educational Services | 0 |
| HealthCare/Social Assist | 44 |
| Arts/Entertainment/Rec | 28 |
| | |
| Accommodation/Food Srvcs | 144 |
| Accommodation | 3 |
| Food Srv/Drinking Places | 141 |
| | |
| Other Srv excl Pub Admin | 294 |
| Auto Repair/Maintenance | 7 |
| Public Administration Emp | 17 |
Source: ESRI, 2021-09-08
Educational Attainment (25+)
| Kingston | 2021 |
| --- | --- |
| Some High School | 31 |
| Graduated High School | 315 |
| Associates Degree | 81 |
| Bachelor's Degree | 552 |
| Graduate Degree | 203 |
Source: ESRI, 2021-09-08
Back To Top
Back To Top
Businesses by NAICS
| Category | Number |
| --- | --- |
| Total Businesses | 130 |
| Agr/Forestry/Fish/Hunt Bus | 0 |
| Mining Bus | 0 |
| Utilities Bus | 0 |
| Construction Bus | 4 |
| Manufacturing Bus | 7 |
| Wholesale Trade Bus | 2 |
|   |   |
| Retail Trade Bus | 22 |
| Motor Veh/Parts Dealers Bus | 1 |
| Furn & Home Furnish Str Bus | 1 |
| Electronics & Appl Store Bus | 0 |
| Bldg Matl/Garden Equip Bus | 2 |
| Food & Beverage Stores Bus | 5 |
| Health/Pers Care Stores Bus | 0 |
| Gasoline Stations Bus | 1 |
| Clothing/Accessory Store Bus | 1 |
| Sports/Hobby/Book/Music Bus | 0 |
| General Merchandise Str Bus | 1 |
| Misc Store Retailers Bus | 8 |
| Nonstore Retailers Bus | 2 |
|   |   |
| Transportation/Warehouse Bus | 2 |
| Information Bus | 2 |
|   |   |
| Finance & Insurance Bus | 6 |
| Cntrl Bank/Crdt Intrmdtn Bus | 1 |
| Sec/Cmdty Cntrct/Oth Inv Bus | 2 |
| Insur/Funds/Trusts/Other Bus | 3 |
|   |   |
| Real Estate/Rent/Leasing Bus | 10 |
| Prof/Scientific/Tech Srv Bus | 14 |
| Legal Services Bus | 3 |
| Mgmt of Comp/Enterprises Bus | 0 |
| Admin/Support/Waste Mgmt Bus | 5 |
| Educational Services Bus | 0 |
| HealthCare/Social Assist Bus | 9 |
| Arts/Entertainment/Rec Bus | 3 |
|   |   |
| Accommodation/Food Srvcs Bus | 17 |
| Accommodation Bus | 1 |
| Food Srv/Drinking Places Bus | 16 |
|   |   |
| Other Srv excl Pub Admin Bus | 20 |
| Auto Repair/Maintenance Bus | 2 |
| Public Administration Bus | 1 |
Source: ESRI, 2021-09-08
Back To Top