Biz Opps: DoD STTR 22.D Annual BAA Topic Open: USSOCOM Topic SOCOM22D-ST01
17 May 2022
Biz Opps, PTAC, SBIR STTR, Technology, innovation, Defense
The Department of Defense announces the opening of the following Broad Agency Announcement (BAA) topic: USSOCOM

SOCOM22D-ST01: "Phase I Open Call for Science and Technology (S&T) Innovation"
Full topic descriptions and instructions are available on DSIP at https://www.dodsbirsttr.mil/submissions/login and at https://rt.cto.mil/rtl-small-business-resources/sbir-sttr/.
IMPORTANT DATES:
• May 17, 2022: Topic opens, begin submitting proposals in DSIP
• June 8, 2022: Topic Q&A closes to new questions at 12:00 p.m. ET
• June 16, 2022: Topic closes, full proposals must be submitted in DSIP no later than 12:00 p.m. ET
Topic Q&A
Topic Q&A is now available on the Topics and Topic Q&A page in DSIP. Proposers may submit technical questions through Topic Q&A page at https://www.dodsbirsttr.mil/submissions/login.

All questions and answers are posted electronically for general viewing. Topic Q&A will close to new questions on June 8, 2022 at 12:00 p.m. ET, but will remain active to view questions and answers related to the topics until the BAA close.

Questions submitted through the Topic Q&A are limited to technical information related to improving the understanding of a topic's requirements. Any other questions, such as those asking for advice or guidance on solution approach, or administrative questions, such as SBIR or STTR program eligibility, technical proposal/cost proposal structure and page count, budget and duration limitations, or proposal due date WILL NOT receive a response. Refer to the Component-specific instructions given at the beginning of that Component's topics for help with an administrative question.
Prospers are advised to monitor Topic Q&A during the BAA period for questions and answers frequently monitor DSIP for updates and amendments to the topics.
Customer Support Guide

To ensure your firm is best prepared throughout the lifecycle of the DoD SBIR/STTR proposal process, we have compiled some notable do's and don'ts for your convenience:
Customer Support Guide


Visit the Learning & Support section for Job Aids and Help Videos to guide you through preparing and submitting your proposal in DSIP, and more: https://www.dodsbirsttr.mil/submissions/learning-support/training-materials
Questions

Email the DSIP Support at DoDSBIRSupport@reisystems.com for assistance with using DSIP. Questions regarding DSIP can be emailed to the DSIP Support and will be addressed in the order received, during normal operating hours (Monday through Friday, 9:00 a.m. to 5:00 p.m. ET)
General questions pertaining to a particular DoD Component and the Component-specific BAA instructions should be submitted in accordance with the instructions given at the beginning of the Component's topics.

Thank you for your interest in the DoD SBIR/STTR Program.
DoD SBIR/STTR Support Team

More Topics
The Department of Defense announces the opening of the following Broad Agency Announcement (BAA) topics: DARPA • HR0011SB20224-04: "Innovative Fabrication Techniques for Millimeter-wave Linear Beam Vacuum Electron Devices" • HR0011SB20224-05: "Readout Integrated Circuit Development for 2-micron Cutoff Linear Mode Staircase Avalanche Photodiodes" • HR0011SB20224-06: "Hardening Aircraft Systems through Hardware (HASH)" Full topic descriptions and instructions are available on DSI...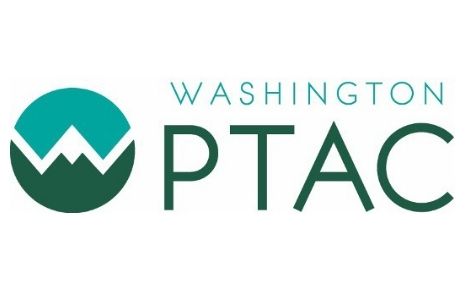 IT PROFESSIONAL SERVICES Restructured master contract coming soon The Department of Enterprise Services (DES) is restructuring the IT professional services (ITPS) master contract to create a more consistent and efficient method of purchasing IT services that fully meets competitive procurement requirements and addresses major customer and vendor challenges with the current contract. Wha...

Coming Soon Multi-Service Advanced Capability Hypersonics Test Bed (MACH-TB) Flight tests for hypersonic weapon systems are expensive, complex and require long-term planning. The traditional approach creates a growing backlog of technologies to form a hypersonic "valley of death". A new approach is needed. ACCESS MACH-TB Questions? Email us at s2marts@nstxl.org For more information, visit s2marts.org