Biz Opps: IARPA researchers want immersive, 3D imagery for training and simulation

27 Jun 2022
Biz Opps, Technology, AI, Defense, IARPA
The project seeks software and applications to enhance the intelligence community's surveillance images.
Intelligence community researchers want to make it easier for operators, law enforcement, and rescue personnel to scope out difficult terrain before setting out on a mission, according to a new solicitation.
An Intelligence Advanced Research Projects Activity broad agency announcement, which was issued in partnership with the Department of Interior, calls for the development of software systems "that can create photorealistic, navigable site models using a highly limited corpus of imagery" taken from the ground, traffic cameras, unmanned aerial vehicles, and satellites.
The WRIVA project, which stands for "Walkthrough Renderings for Images of Varying Altitudes," aims to enhance the intelligence community's imagery surveillance to make them more realistic.
But to do that, they need data and the plan is to collect data to support the research and development, particularly with specific locations that would be most applicable, such as scenarios like refugee camps because they are stood up quickly and needs change just as rapidly.
"This research program is aiming to fuse imagery collected at a variety of altitudes – that includes ground level cameras, traffic cameras and satellite imagery – and collected at a variety of angles and viewpoints in order to build an immersive virtual environment for locations around the world that can be challenging to access," Ashwini Deshpande, WRIVA's Program Manager, told reporters on June 17.
"We're hoping that this capability will allow potential operators a lot of insight into the locations that they are otherwise unable to go to before they need to conduct the mission."
The idea is to have a technology that could be used by law enforcement, military, or aid workers to familiarize themselves with a location before their arrival and potentially "revolutionize" training, planning and modeling.
"These groups often have to deliver rapid support, life saving aid to unfamiliar or dynamic areas. Allowing them to prepare ahead of time helps keep them out of harm's way when they have to conduct these activities," Deshpande said.
More Topics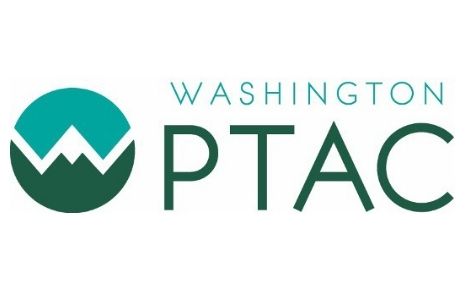 Title: Aerial Imagery Study Description: The Washington State Department of Commerce is soliciting proposals from firms interested in conducting a study to determine state agencies, local governments, special purpose districts, and tribal governments' needs for aerial imagery, estimate current total costs of individual jurisdictions' purchases of aerial imagery, and estimate cost...
The Olympic Consortium One Stop Operator RFP is now live. The Olympic Consortium is requesting proposals for the delivery of One-Stop Operator services under the Workforce Innovation & Opportunity Act (WIOA) within Clallam, Jefferson, and Kitsap counties. The main role of the One-Stop Operator (OSO) is to coordinate the servic...

Click here to view the latest newsletter from Washington PTAC including news, bid opportunities, & events! And be sure to visit KEDA's Government Contracting page for resources, local events, and biz opps!