Biz Opps: Bainbridge Island Intersection Improvements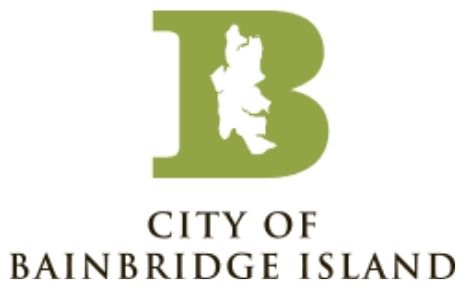 31 Jan 2022
Biz Opps, Government Contracting
Bainbridge Island - Sportsman Club & New Brooklyn Road Intersection Improvements
Sealed bids will be received by the City of Bainbridge Island for the SPORTSMAN CLUB & NEW BROOKLYN RD INTERSECTION IMPROVEMENTS until 9:30 a.m., February 18, 2022, at City Hall Front Desk, 280 Madison Avenue N., Bainbridge Island, Washington, 98110, and will be opened and publicly read out loud at 10:00 AM on February 18, 2022.
NATURE OF IMPROVEMENT: The Contractor shall provide all labor, materials, tools, equipment, transportation, supplies, and incidentals necessary for the following major elements:
The improvement of the existing 4-way stop intersection of Sportsman Club Road NE and NE New Brooklyn Road by reconstructing the intersection to provide four way stop control with a right turn slip lane for westbound to northbound traffic. The work will include new sidewalk, asphalt shoulders, ADA ramps and crosswalks, drainage improvements, retaining walls, signing, striping, and traffic control.
See bid posting link below:


More Topics
Are you ready to Thrive? The Washington State Department of Commerce offers a small business program for companies that have an appetite to grow and expand their products, geography, services and distribution quickly. The Thrive! program engages with CEOs of these fast growing second-stage businesses by connecting them to a team o...
NAVFAC NW recently updated their Prime Contracts Awards list. The Prime Contracts Awards list. includes the Civil/Structural A/E IDIQ and the re-solicitation timeframe for the SMACC.
Alliance Northwest is the largest, most interactive virtual government contracting conference on the West Coast! ON-LINE REGISTRATION IS NOW OPEN! REGISTER TODAY Alliance Northwest is the largest business-to-government conference in the Pacific Northwest. This event features high-quality workshops and matchmaking sessions between small businesses, government agencies, and prime contractors. The event is i...