Government Contracting – PTAC
Government contracting is big business and presents real opportunity for small businesses to sell to the government. KEDA's PTAC services can help you navigate the government-contracting marketplace.
KEDA's Procurement Technical Assistance Center (PTAC) is part of the Washington State PTAC whose mission is to increase the number of government contracts awarded to Washington firms so that those firms can grow. We provide no cost, confidential, one-on-one technical assistance in all aspects of selling to federal, state, and local governments regulations, certifications, marketing and proposal review.  PTAC also assists agencies, departments and primes in their efforts to comply with federal and state procurement diversity and subcontracting goals. KEDA's PTAC service area covers 5 counties: Kitsap, Clallam, Jefferson and North Mason.
With the help of PTAC, Washington State companies are awarded $300 million in government contracts each year.  When you become a client of Washington PTAC you gain access to experienced counselors who can help you navigate the maze of government contracting. Our services are free as are most of our events and workshops.
*PTAC is funded in part through a cooperative agreement from the Department of Defense (DOD). The content of any written materials or verbal communications of the PTAC does not necessarily reflect the official views or imply endorsement by DOD.
Click here to sign up as a PTAC client
PTAC Provides No-Cost Assistance:
Assistance with government registrations and certifications
Interpretation of solicitations
Proposal review
Marketing assistance to help determine key markets
Specifications, standards and drawings
All other areas of selling to the government (Federal, State, and local)
Classes and workshops
Government Contracting Resources & Guides
The government space is very large. State and federal governments as well as local governments such as cites, counties, ports and other taxing districts seek vendors. Understanding how these different entities operate is the first step to learning how you can sell your products or services to them. 
---
KEDA's PTAC TEAM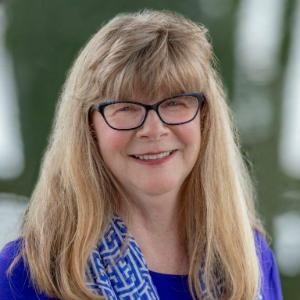 Mary Jo Juarez
PTAC Business Counselor
Mona Carlson
Contract Specialist, PTAC Volunteer
Terry Homburg
Contract Specialist, PTAC Volunteer
Kathy Cocus
PTAC Program Manager
Kitsap PTAC Business Counselor
Mary Jo Juarez has over 30 years' experience in government contracting; most recently working as a Navy Deputy for Small Business, helping the Navy meet their small business goals and educating small business firms in obtaining certifications, marketing, and opportunities with the federal government. Once you have registered as a PTAC client, Mary Jo will be honored to assist you. 
Kitsap businesses also benefit from the insider knowledge and experience of our volunteer PTAC counselors, Terry Homburg and Mona Carlson. Both are recently contracting officers and bring a wealth of practical information to or clients.
---
KEDA's monthly Coffee Hour offers help in complex world of government contracting
First Wednesday of every month, 8-10am
Contracting with the federal government is a vastly different, and generally more complex, experience than vendors and service providers generally encounter when contracting with private business organizations.  Ironically, the extensive regulations and policies that can make this process so cumbersome to small businesses were actually established to benefit, guide, and protect them.
On Demand Learning Opportunities
View previous KEDA training events by visiting our YouTube channel. Additionally, Washington PTAC's YouTube Channel offers many webinars and workshops designed to help you navigate the government procurement process. Check out these playlists: 
We also recommend these titles:
---
Upcoming Kitsap PTAC training events:
(Visit the Washington PTAC site for a complete list of upcoming workshops and events throughout the state.)
Presented at no charge by your Kitsap PTAC. Registration is required. Contact 360.377.9499 for additional information.