Maritime
Uniquely situated in the heart of Puget Sound, on the northern end of the Kitsap peninsula, Kitsap County is positioned between Seattle, a center of global commerce,  the regions deep water ports (Seattle, Tacoma and Gray's Harbor), and international shipping lanes through Admiralty Strait. With Hood Canal and the Olympic Peninsula to the west, Kitsap is surrounded by 234 miles of saltwater shoreline and is part of one of the largest and most diverse maritime economies in the world, which includes Shipping, Fishing and Food Processing, Maritime Logistics, Naval Architecture, and Ship Building, Repair and Maintenance.
NEW! 500,000 Innovation grant to launch Washington Autonomous Vehicle Cluster (WAV-C) will initially focus on Maritime

History, Culture & Sustainability
Kitsap's first people, the Suquamish 'dxwsəq'wəb' people of the clear salt water, in the Southern Lushootseed language, were expert fisherman, canoe builders and basket weavers who have long lived in harmony with the lands and waterways along Washington's Central Puget Sound.
The Tribe works with federal, state, and local governments and agencies to protect and restore aquatic ecosystems including Puget Sound and is involved in a wide variety of activities to ensure the sustainable management of shellfish harvests and  protection of aquatic ecosystems.
---
Water transportation is dominant in the culture and economy of the county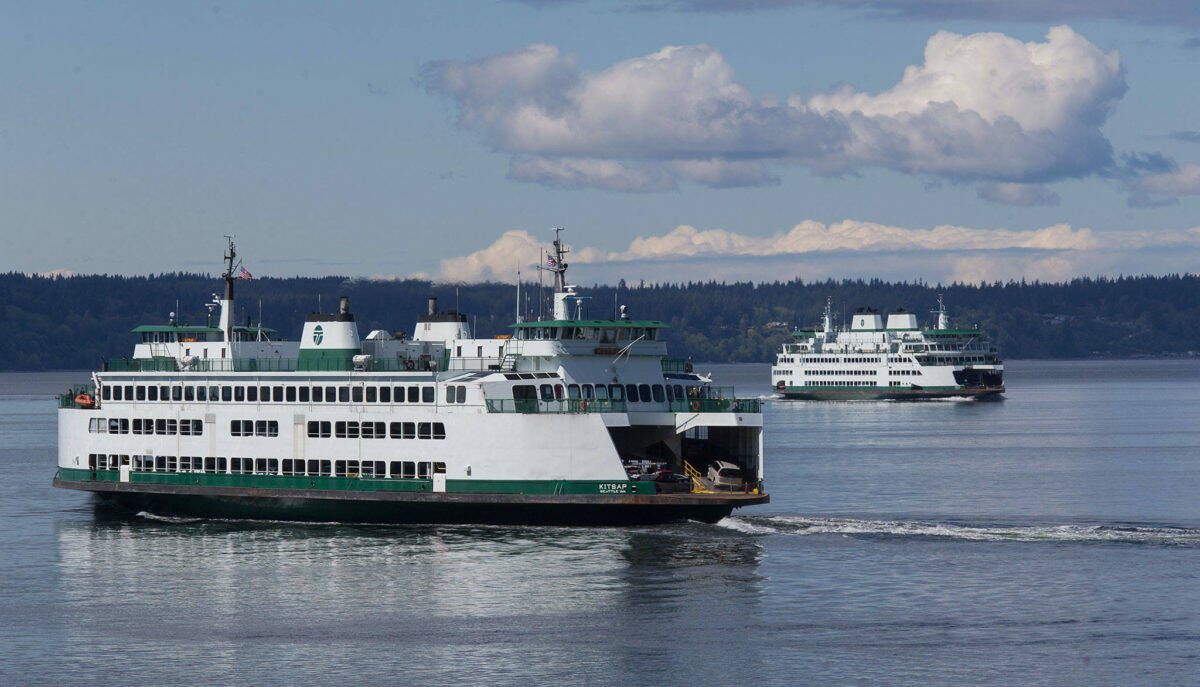 Washington State Ferries system a division of Washington State Department of Transportation (WSDOT) is the largest ferry system in the United States and an important infrastructure link for Kitsap residents. In 2020, more than 5 million passenger trips were taken on the ferries leaving Kitsap for Seattle and Edmonds.
Environmental stewardship and sustainability are integral parts of WSDOT's Strategic Plan.  WSF is developing a system-wide electrification plan that expands on the 2040 Long Range Plan to evaluate alternatives and propose an efficient strategy for using hybrid electric vessels throughout the system. The plan will be delivered to the legislature in September 2020.
Kitsap Transit Fast Ferry routes provides rapid service from Seattle to Bremerton, Kingston and Southworth.
Kitsap Transit and Washington Maritime Blue partners recently won a federal grant to design high-speed passenger ferry powered by battery-electric, low-emission technology.
---
Kitsap is home to Naval Base Kitsap and Puget Sound Naval Shipyard, and the nation's largest ferry system main repair, maintenance and boatyard.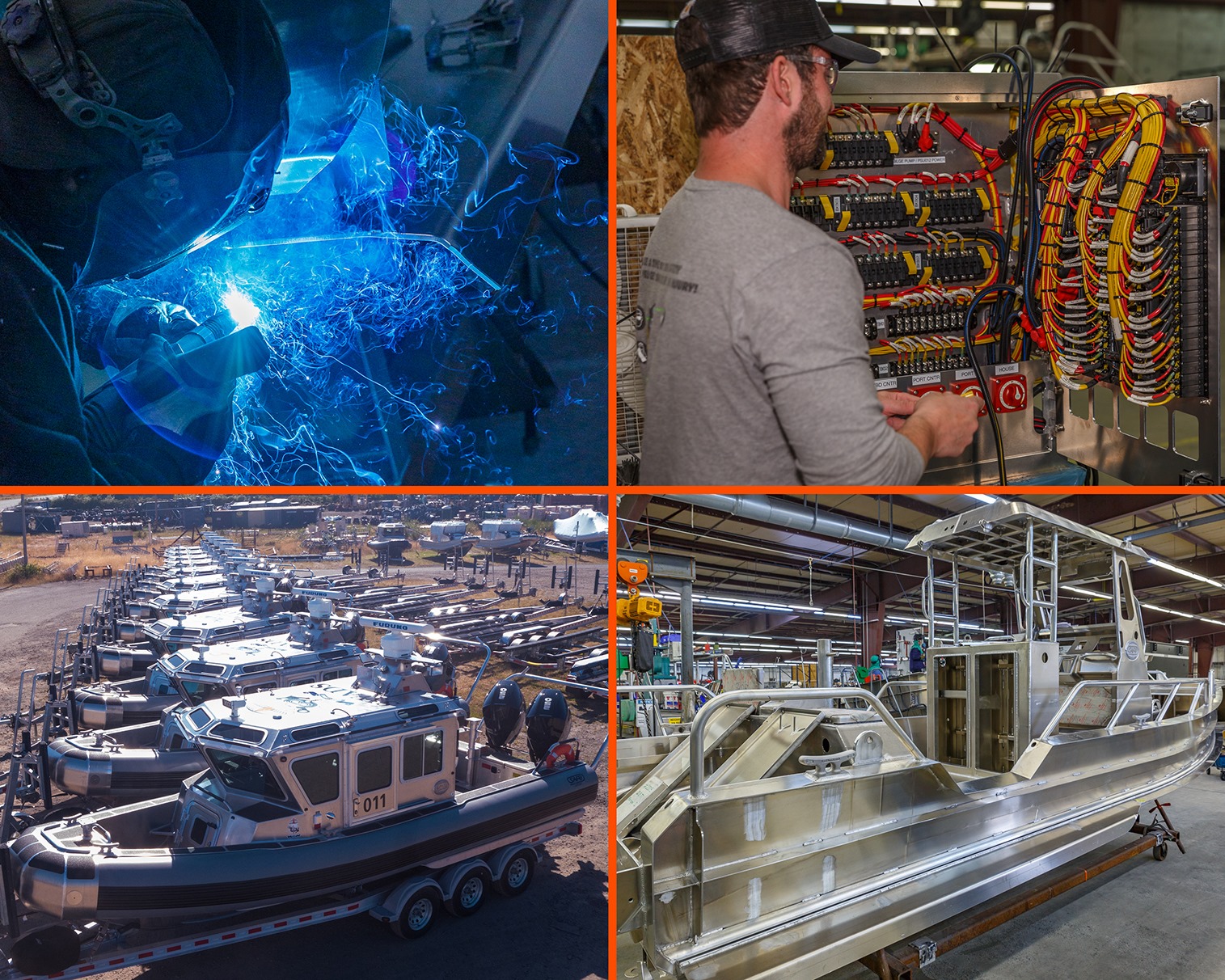 Private enterprises including SAFE Boats International, Art Anderson Naval Architects, Defiance Boats, Global Coatings, Pacific Rim Shipbuilders, and Pacific Netting Products.
Government Contracting accounts for much of the ship building activities in Washington.
Highly skilled maritime workforce: Kitsap County is the leader in the region's boat and ship building, repair and maintenance sub-sector cluster.
Naval Vessels including Nimitz Class Aircraft Carriers and Trident Submarines.
Kitsap is home to the most-dense concentration of maritime and defense engineering talent in Washington State.
Olympic College (OC), located in Bremerton, is recognized for having the leading maritime apprenticeship program on the West Coast. Apprentices earn a two year associates degree together with a certified skill credential in a variety of areas: welding; cutting; cnc machining; pipe fitting; electrical, and electronics, and metrology.
In addition OC offers an associates degree is Marine Science in Oceanography And in collaboration with Western Washington University, offers bachelor degrees in Environmental Policy, Environmental Science, and a B.S.mechanical engineering in collaboration with Washington State University.
$500,000 Innovation grant to launch Washington Autonomous Vehicle Cluster (WAV-C) will initially focus on Maritime
Innovation cluster accelerator models bring key players together – business, entrepreneurs, academia, investors and government – to solve industry challenges that limit growth and innovation. KEDA's Entrepreneurship and Innovation Work Group developed the WAV-C proposal with a focus on accelerating the industry of unmanned and autonomous vehicles, forecast as a $2 trillion global market by 2030. 
"KEDA's proposed launch concept for WAV-C is to initially focus on the water segment of these vehicles, given the strong maritime and defense industry presence in our community" said KEDA Executive Director Joe Morrison. "We'll use our infrastructure, connectivity, and experience in entrepreneurship and innovation to create a broad, diverse, and industry-led cluster effort that will generate value for companies in Washington and beyond." The underwater segment of unmanned vehicles alone has a projected size of $9.5 billion by 2028. Learn more.