Entrepreneurship & Innovation
Our Entrepreneurship and Innovation Committee brings together many different stakeholders including entrepreneurs, small businesses, ecosystem builders, supporters, and community. Together, they work on initiatives making Kitsap a great place for building a business and attracting new technologies. Kitsap values our entrepreneurs and innovators, who shape the world around them. Kitsap's "E&I" team is focused on the future of Kitsap's economy, making sure our community has the necessary resources to build companies, site technology in our community, all while offering connectivity to the greater Puget Sound startup and innovation ecosystem. 
Washington Autonomous Vehicle Cluster ("WAV-C").

Kitsap Economic Development Alliance (KEDA) was recently awarded a two-year $500,000 grant to launch the Washington Autonomous Vehicle Cluster, or WAV-C. Innovation cluster accelerator models bring key players together – business, entrepreneurs, academia, investors and government – to solve industry challenges that limit growth and innovation. "WAV-C [will] initially focus on the water segment of these vehicles, given the strong maritime and defense industry presence in our community" said KEDA Executive Director Joe Morrison. "We'll use our infrastructure, connectivity, and experience in entrepreneurship and innovation to create a broad, diverse, and industry-led cluster effort that will generate value for companies in Washington and beyond." The underwater segment of unmanned vehicles alone has a projected size of $9.5 billion by 2028.

---

Get Involved! To help out with local initiatives involving Entrepreneurship and Innovation, email: ei@kitsapeda.org 
---
COWORKING SPACES
Coworking Spaces: There are seven in Kitsap – find them all Startup Washington
State of the art coworking spaces – Kitsap is home to some of the region's most innovative coworking communities including:
MAKER SPACES
Bremerton Canvas  offers rentable photography studio, pop-up shop or workspace; 
Bainbridge Artist Resource Network (BARN) is a unique non-profit community center for artisans and makers, has studios for everything from Electronic & Technical Arts to Woodworking. 
Creative Consortium in Poulsbo offers meeting rooms, private offices, event space, a private theater, and a fully equipped digital media production studio.
RESOURCES
Kitsap Regional Library: Offers premium business resources (free with your library card) including customizable legal forms, business database products, business plans handbook,  and market research tools. KRL also offers free access to lynda.com (aka LinkedIn Learning), a site offering thousands of training videos and tutorials on subjects including business, design, marketing, developer/coding, IT, photography, video, audio, 3D animation, education and e-learning, and more
Washington State Resources
Washington State is consistently ranked as one of the best places to start a business. The state has more than 250,000 businesses registered, from one-person start-ups to some of the most familiar names in retailing, aircraft, software and outdoor recreation equipment. If you plan to be the next Amazon.com, Microsoft or Boeing, here are some resources to help you open your business and position it for success.
The Business Startup Playbook  Get your team all on the same page as you drive down the field toward your business goals. A great resource for planning and opening your business, as well as some of the things you'll need to know down the line to stay inbounds and avoid penalties.
StartUp Washington: Along with its sister site ChooseWashington.com,  StartupWashington serves as a clearinghouse for all the news and information you need to grow your existing state business, relocate your business or some of its operations to Washington State, export your products or services, engage in international trade, attract foreign and domestic investment and identify new market opportunities, locally, regionally, nationally and internationally.
---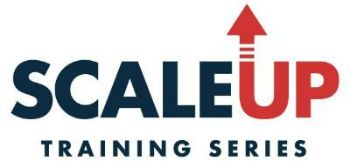 ScaleUp: Based on the highly successful program run by the Center for Business & Innovation in Thurston County, this 35-hour intensive is designed to provide small business owners with additional skills in financial mastery, operational efficiencies and marketing. Instructors guide owners through a proven curriculum that will help them improve profitability, control costs and grow their business with confidence.
Creatives Academy: The academy is a series of free, on-demand lessons that cover a wide swath of business skills,  designed to teach those in the creative sector how to turn their passion into a livelihood.

Twelve sessions to help them create a sustainable, profitable business, from pricing and negotiation to intellectual property and going global.
Thrive!:Thrive! is designed to take second-stage companies to the next level. At this stage of growth, businesses often experience internal and external roadblocks to that keep them from growing larger or more profitable, such as those related to human resources, operations, finances, marketing, competition or new markets. Companies that are accepted into the Thrive! program work with a team of national experts to explore the most pressing issues, using data, best practices and research tools that are usually only made available to the largest corporations. This actionable information helps CEOs make informed decisions about their businesses, allowing them to overcome roadblocks that historically, lead to 15 to 30% growth in revenue. To help businesses, the Department of Commerce pays a large portion of the cost of the Thrive! program.
More training from StartUp Washingron:
---
More Washington State Resources: