Olympic College revamps welding facility, aimed at a workforce need in Kitsap's economy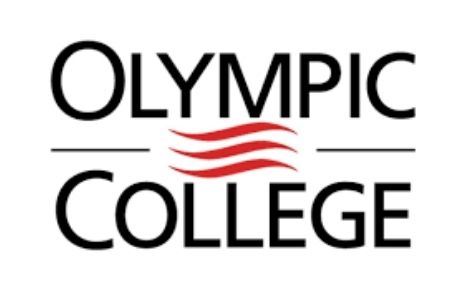 21 Apr 2023
Workforce, Education, Skilled Trades
Hannah Carroll - Reposted with permission from The Kitsap Sun

Olympic College's welding program relocated to the nearby West Sound Technical Skills Center, a location primarily for high-school students, about three years ago. The building left behind on the campus's west side, along Lincoln Avenue, now exists as a shell of what it once was -- but the school has big plans for what it will soon become.
Demolition began at Olympic College's Bremerton welding shop last November. Expected to be completed in February 2024, the building's empty spaces and blank walls promise improvements for promising welders and, consequently, a Kitsap County economy in need of more skilled tradespeople.
The Kitsap Economic Development Alliance lists "advanced manufacturing" as one of the county's seven key industries, and advanced manufacturing facilities such as Puget Sound Naval Shipyard remain in demand for skilled laborers, including individuals with welding expertise.
Alfred Kitchens, the lead faculty for the college's welding technology program, is coming up on his 20th year with the school. In that time, he said the program has grown to be one of the largest in the state.
"That growth was tied directly to the demand, the need for blue-collar trades in the field of welding, and it still holds true today," he said.
This demand is so strong that Kitchens said program graduates often transition directly into jobs, which primarily exist at five major companies in Kitsap: Puget Sound Naval Shipyard's Shop 26, SAFE Boats International, General Dynamics Electric Boat, Life Proof Boats and Watson Furniture.
Terry Cox, interim dean of workforce and economic development at Olympic College, echoes this sentiment.
"(Our program is) much larger than most welding programs in the rest of the state because we've got so many jobs," she said. "The shipyard really relies on (welding) as a primary skill set."
Kitchens cites longtime neglect for blue-collar trades as the reason companies are in need of the highly skilled laborers that come out of Olympic College's program.
"What ends up happening is so much of the working, manufacturing and fabrication workforce has grayed out, they're retiring en masse," he said. "That's left a huge void, a huge need for skilled and talented welders to take their place."
Naval Base Kitsap and related military operations are an economic force in Kitsap County. Puget Sound Naval Shipyard and Intermediate Maintenance Facility is one of the primary welding employers of the area. Based on a 2018 Economic Impact Assessment, Naval Base Kitsap's regional economic contribution in 2017 was equivalent to $4 billion.
Kitchens said the shipyard and all of its disciplines can be considered a city on its own – a city whose pieces are united by welding.
"Nothing comes together without welding," he said.
Kitchens is excited to move back to his home base at Olympic College next year. The revamped building will be over 14,000 square feet and feature 30 welding booths (six more than the old building), structural and seismic upgrades, ADA-compliant additions and room for an increased capacity of students. Cox said she expects enrollment in the welding program to increase upon the building's opening next year.
Joe Morrison, executive director at the Kitsap Economic Development Alliance, shares the enthusiasm for the new building.
"Increasing educational opportunities in the trades is important to Kitsap's long-term economic health," Morrison said. "Given the presence of both Puget Sound Naval Shipyard here and our own growing maritime industry beyond, the potential for this kind of investment in our community and its workforce is exciting."
This article originally appeared on Kitsap Sun: Olympic College welding program to increase capacity in Bremerton