PSE 2022 Nonprofit Grant Program
18 May 2022
News, Grants, Nonprofits, Kitsap Digital Hour, Puget Sound Energy
Puget Sound Energy Foundation 2022 Competitive Grant Program
PSE Foundation is Empowering Community Resiliency and is proud to announce the launch of our 2022 competitive grants program, which intends to distribute $600,000 across the communities served by Puget Sound Energy.
We welcome local 501(C)3 nonprofit organizations and tribal governments who charitably serve the public within PSE's 10-county service area to apply for funding. Local PSE employee volunteers will then review applications received from organizations within the community where they choose to work, live and raise their families.
FUNDING OVERVIEW
Grant requests must demonstrate how funds will help rebuild, strengthen or establish efforts, contributing towards the resiliency of their program, organization and overall communities. Applicants may request grant awards ranging $5,000 - $15,000 for the giving priorities listed below.
Food security
Sustaining shelter programs
Childcare support
Nonprofit staff training and development
Other resiliency-related capacity building
Deadline to apply: June 30, 2022
Eligibility
IRS 501(C) 3 public charity or a tribal government designation.
Reside in and serve the public within Puget Sound Energy's 10-county service areas (Whatcom, Island, Skagit, Snohomish, King, Kitsap, Kittitas, Pierce, Lewis and Thurston counties).
Cannot fund: Individual K-12 schools, youth groups, clubs, families or persons. Fundraisers or event sponsorships. Cannot be classified as a religious or political organization unless charitably serving the public without discrimination such as a food bank.
Grant-application Support:
PSE Foundation recognizes that many nonprofit organizations do not have access to a professional grant writer or certified fundraising expert (CFE) to complete their submittals. That's why this program includes a simplified grant application and unique supporting services.
Watch the video below for a step-by-step instructional walkthrough of the program and application designed to help you with your submission. Then, if after reviewing this video you still have questions or need support to complete your request, please contact us to learn what resources we may be able to offer you.
More Topics

Click here to view the latest newsletter from Washington PTAC including news, bid opportunities, & events!   And be sure to visit KEDA's Government Contracting page for resources, local events, and biz opps!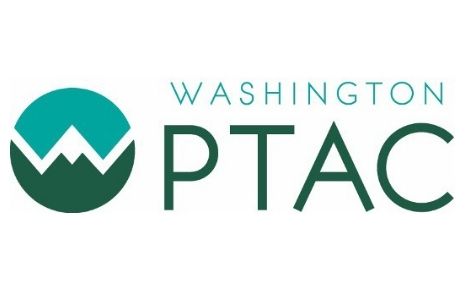 Deadline Extended: 5:00 pm EDT, May 27, 2022 The Applied AI Challenge is looking for innovative and promising AI solutions to fast-track the deployment of AI and related technologies in the federal government.  Challenge finalists will pitch products to federal agencies and have an opportunity for follow-on awards...

PUBLIC WORKS & UTILITIES: Systemic Pedestrian Treatments- Rectangular Rapid Flashing Beacons  CLOSING DATE/TIME: 6/8/2022 3:00 PM View on City of Bremerton website The work performed by the CONSULTANT consists of preparing engineering, contract documents and plans for improvement of pedestrian and roadway facilities for a single project. Design work...