The Creative Economy: When People Thrive in Coworking Spaces

22 Sep 2022
Coworking, Creative Economy, Maker Spaces, Arts
Kitsap's thriving creative community & the spaces that make it work
2021 was established by the United Nations General Assembly as the International Year of Creative Economy for Sustainable Development, affirming the rising importance of creative industries in the global arena.
What is the Creative Economy?
According to UNCTAD- United Nations Conference on Trade and Development and UNDP - United Nations Development Program, the creative economy is "an evolving concept based on creative assets potentially generating economic growth and development". Today, it happens to be one of the fastest growing sectors in regions of the world.
Coworking spaces and the Creative Economy
There seems to be something special about coworking spaces. What makes these creative spaces – defined as membership-based workspaces where diverse groups of freelancers, remote workers, and other independent professionals work together in a shared, communal setting – so effective? According to Alanna Imbach, founder of a coworking space in Kitsap, coworking spaces bring a lot of value to the table:
Coworking gives people their time back
A recent report by Regus demonstrated that employees based in flexible workspaces can save 7,416 hours that they would otherwise spend commuting. That is incredibly precious time that can now be spent with family, volunteering in the community, pursuing personal passions and hobbies, or even starting a new business that might not otherwise have been possible.
Coworking supports local businesses
According to research published by GCUC, nearly all coworking space members visit neighboring businesses multiple times a week, including retail shops, gyms, coffee shops, and restaurants. When people can stay close to home instead of commuting, those dollars stay within their local community.
Coworking spaces create value and jobs
Good coworking spaces are local economic engines in and of themselves, helping people connect with and find one another. According to a 2020 survey of members at Vibe Coworks, 50% of members had referred work to another member, 13% have hired another member and 36% have partnered with another member on a professional project.
We spoke to 2 trendsetters in their field, one a founder of a coworking space, and another, an Executive Director of a community resource and education center, to learn more.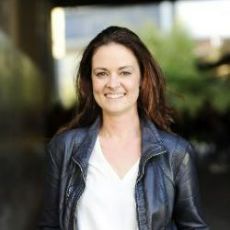 Alanna Imbach, Founder
Vibe Coworks
Instagram: @vibe_coworks
LinkedIn: w.linkedin.com/company/vibe-coworks
Facebook: @VibeCoworks
1. Can you give us some information on the artist events and featured galleries at Vibe? Do you mainly support local artists?
At Vibe, we fundamentally believe that art enriches our souls. While we've designed the whole of our flagship location in Poulsbo to spark imagination and creativity, we specifically designated an area of the main workspace as the Vibe Micro Gallery – a space that serves to highlight emerging and well-known artists, drive community conversation, and add creative, inspirational interest to our workspace.
The Micro Gallery features rotating quarterly art exhibits that highlight emerging and established artists that have relevant social and/or cultural messages to share. Artist's receptions for each exhibit are free and open to the public and are held on the opening night of each exhibit.
All artwork in the Vibe Micro Gallery is for sale to maximize economic opportunities and overall exposure for artists, with all proceeds going directly to the artist or their designated nonprofit of choice.
In addition to group shows featuring creative works from a wide variety of Vibe members, past exhibits have included Ash Oaksmith, C. Bennett, Julianna North, Logan Westom, Pat Moriarity, Urbanists Collective, Wayzgoose Kitsap, and more.
2. In what other ways does Vibe work to support the creative arts and entrepreneurship?
We support entrepreneurs and remote workers on a daily basis by taking the hassle out of office logistics; making impactful introductions to partners, resources, and advocates, and helping to spread the word about the work that they are doing. At Vibe, we also offer a full calendar of business-related programming and workshops, as well as creative and social opportunities to gather and meet new people.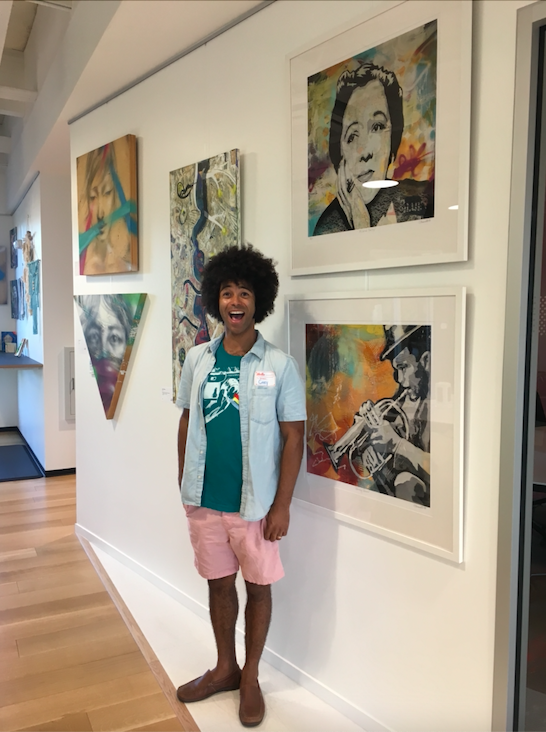 C. Bennet showing at Vibe Coworks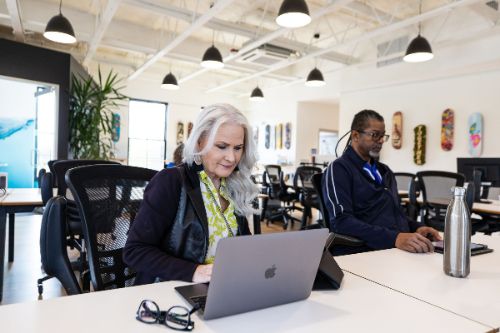 Photo Credit: Brittany Kelly - Vibe Coworks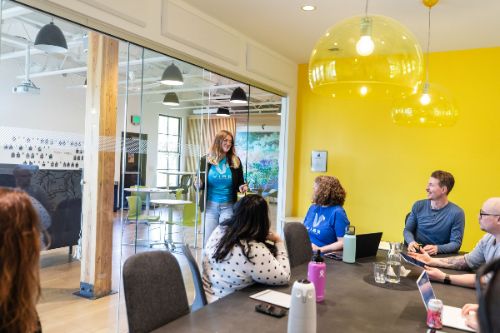 Photo Credit: Brittany Kelly - Vibe Coworks
---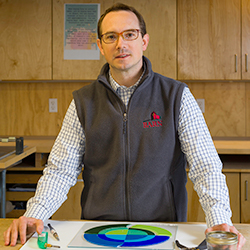 1. How do you think co-working spaces help to support the economy?
Shared and flexible workspaces make it easy to test things out. Maybe you have an idea but not the budget for an office lease or a shop full of equipment. With shared workspaces, you can quickly get started, learn what works and what doesn't, and then scale your work up (or move on to another idea). Low barriers mean more people are trying more things and a more vibrant economy.

2. Can you give us some information about your organization? Do you mainly support local artists?
BARN is a nonprofit community resource and education center with the mission to grow and inspire a creative community through craft, learning, and service. We maintain a well-equipped facility with ten independent craft studios open to members and the public and offer classes to the community on topics from woodworking and metal fabrication to weaving, printing, and even podcast production. BARN supports other non-profit organizations through community service work like machining upgrade parts for observatory telescopes, to constructing outbuildings at local middle schools.

BARN classes and studios are open to the public. You can learn more about our studios at bainbridgebarn.org/studios.
Grae states, "Shared and flexible workspaces make it easy to test things out. Maybe you have an idea but not the budget for an office lease or a shop full of equipment. With shared workspaces you can easily get started, learn what works and what doesn't." Research suggests that the combination of a well-designed work environment and a well-curated work experience are part of the reason people who cowork demonstrate higher levels of thriving than their office-based counterparts. But what matters the most for high levels of thriving is that people who cowork have substantial autonomy and can be themselves at work. And, enabling people to feel part of a community and perform at their optimum levels is what Alanna Imbach and Grae Drake love doing best.
.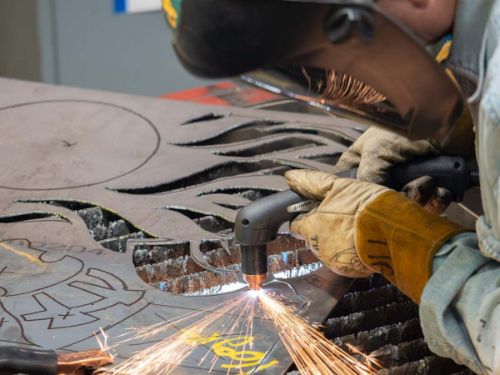 Photo credit: Bainbridge Artisan Resource Network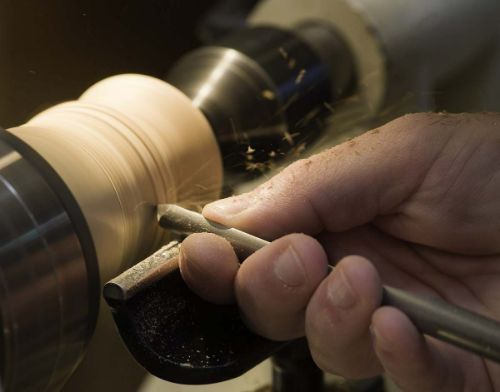 Photo credit: Bainbridge Artisan Resource Network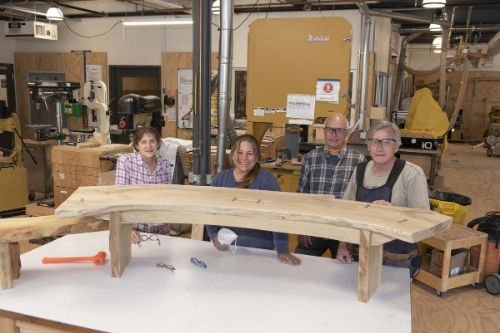 Photo credit: Bainbridge Artisan Resource Network