News from the Kitsap SBDC
Do you recieve WWU SBDC's newsletter?
If not you missed may have missed this important information. (Sign up here)
---
Equitable Innovations Accelerator (EIA)
The EIA is a great new program supported by the Washington State Department of Commerce. This program is focused on providing funding for tech start-ups, with a priority to entrepreneurs from "historically marginalized communities". The next Q&A session will be held on Jan 14th. Find more information or sign up for the Q&A with the link below:
---
Washington State Department of Licensing
Effective January 1, 2022, the Department of Licensing will review "preliminary applications" (Criminal Conviction Screening form) from individuals with past criminal convictions who want certain professional licenses. The review will not approve the license. It will determine whether the type of conviction is related to the license. This service is optional. It is intended to give applicants information before they spend time or money taking any required classes or exams or paying licensing fees. Visit the Washington State Department of Licensing criminal conviction screening web page for more information and to apply.
Washington State Department of Revenue
The Annual 2021 Excise Tax Return is Available. The due date of the Annual 2021 Washington State Department of Revenue Excise Tax Return is April 15, 2022. Have you completed all your business for the year? Why wait to file? Go to https://dor.wa.gov/LogIn. Don't risk missing the due date. File now and be done with it.
Washington State Employment Security Department
WA Cares Fund: Employer Update. The Legislature and Gov. Inslee have announced plans to change and improve the WA Cares Fund during the 2022 legislative session, which is scheduled to conclude in March 2022. Per direction from the governor, ESD will not collect premiums from employers until April 2022 or until the Legislature gives further direction. However, the existing law still directs employers to begin collecting premiums from their employees beginning Jan. 1. Each employer will need to decide whether they will implement the law as it stands or await legislative action. The WA Cares website will be updated as more information becomes available.
Paid Family and Medical Leave
Premium rate and social security wage cap: Starting Jan. 1, 2022, the premium rate is 0.6 percent of each employee's gross wages, not including tips, up to the 2022 Social Security cap ($147,000). Use this rate for Quarter 1 of 2022.
Washington State Department of Labor and Industries: Wage, Overtime, and Salary Changes for 2022
Minimum wage will be $14.49 per hour in 2022 (up from $13.69). Workers who are 14 or 15 years old may be paid 85% of the adult minimum wage, or $12.32 per hour. The minimum salary for executive, administrative, and professional employees and computer professionals and outside salespeople to be considered exempt from overtime will be $1,014.30 per week (or $52,743.60 per year). Additionally, positions must meet other requirements to be exempt - see Changes to Overtime Rules.

---
Continuing Pandemic Recovery Opportunities:
Be sure to sign up for the WWU SBDC Newsletter to make sure you stay informed of opportunities and important news for your business!
More Topics
NAVFAC NW recently updated their Prime Contracts Awards list. The Prime Contracts Awards list. includes the Civil/Structural A/E IDIQ and the re-solicitation timeframe for the SMACC.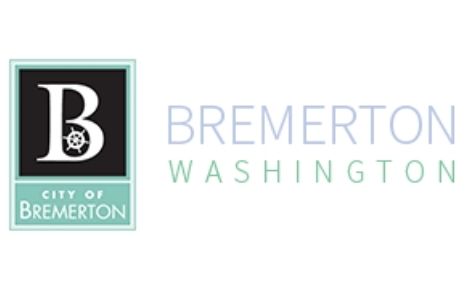 Quincy Square Public Meeting - January 20, 2022 Quincy Square is a community driven reconstruction project that will revitalize 4th Street between Pacific Avenue and Washington Avenue. When complete the street will be able to transform into a pedestrian plaza for events. The plan includes lighting, landscaping, pedestrian...
Alliance Northwest is the largest, most interactive virtual government contracting conference on the West Coast! ON-LINE REGISTRATION IS NOW OPEN! REGISTER TODAY   Alliance Northwest is the largest business-to-government conference in the Pacific Northwest. This event features high-quality workshops and matchmaking...