US DoD to deliver 18 patrol boats manufactured by Bremerton's SAFE Boats International to Ukraine

27 Jun 2022
Maritime, Defense, Advance Manufacturing
Naval News June 2022 Navy Forces Maritime Defense Industry
US DoD to deliver 18 coastal and riverine patrol boats to Ukraine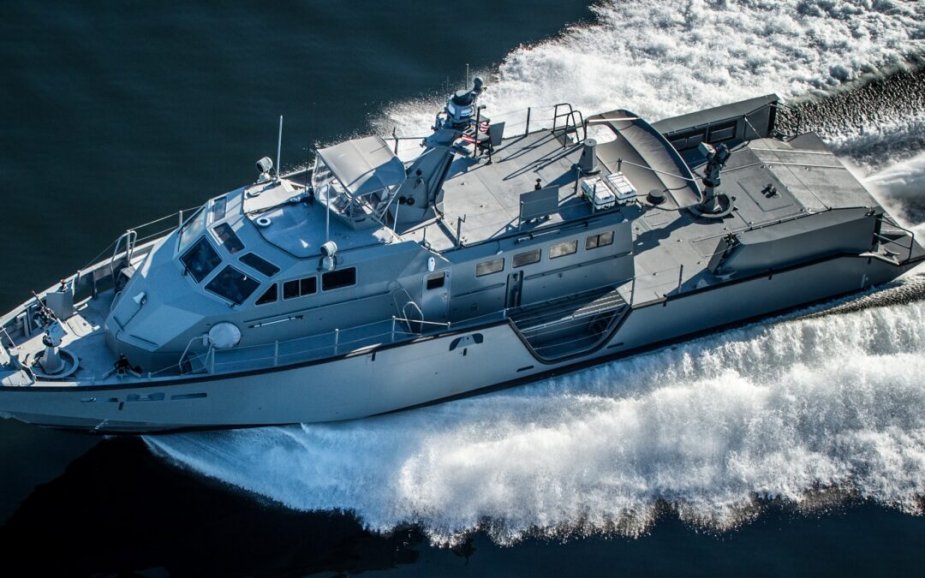 According to information published by the U.S. government on June 24, 2022, the U.S. DoD announces the authorization of a Presidential Drawdown of security assistance valued at up to $450 million to meet critical needs for Ukraine's fight. Capabilities in this package include 18 coastal and riverine patrol boats, which could be Mark VI.
Follow Navy Recognition on Google News at this link
---
The Mark VI is a class of patrol boat in service with the United States Navy, designed to patrol riverine and littoral waters. The first two Mark VI boats were delivered to Coastal Riverine Group TWO in September 2015.
The Mark VI is 84.8 ft (25.8 m) long, significantly longer than previous classes of Navy patrol boats. It has a crew of 10 sailors and can carry 8 additional personnel.
(Also see: SAFE Boats wins Ukraine-linked patrol boat order)
The interior is spacious, with berthing for the crew and shock-absorbing seats for other occupants; the seats and sound-deadening berthing spaces and galley allow the crew to operate in relatively high sea states while attenuating crew fatigue and risk of injury.
The boats are fully networked with a command, control, communication and computing, surveillance and intelligence (C4SI) suite for enhanced situational awareness, survivability, and multi-mission support which includes flat-screen monitors mounted throughout the ship. Payloads can be configured to fulfill missions ranging from mine-hunting to defending against swarm boat attacks.
Standard armament consists of two remote-controlled Mk 38 Mod 2 25 mm chain guns and six crewed M2 .50 caliber machine guns. Depending on mission needs, gun mounts can hold M240 machine guns, M134 miniguns, and Mk 19 grenade launchers.
The Mark VI is equipped with the MK50 Gun Weapon System (GWS), a shipboard version of the vehicle-mounted M153 CROWS remote turret that enables crewmen to use its camera and gun from the operator's station below deck.
The aluminum-hulled Mark VI is powered by two MTU 16V2000M94 diesel engines connected to water jets that propel it faster than 35 knots (40 mph; 65 km/h), with a maximum range of 600 nmi (690 mi; 1,100 km).