ScaleUp Business Training - Your Business is Ready. Are You?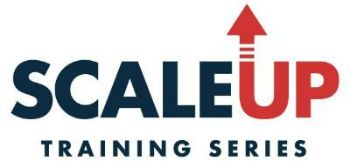 28 Jul 2022
Business Training, ScaleUp
This advanced business training for companies that have moved BEYOND startup and launch.

Starts Wednesday August 24th | Register Here


ScaleUp is about building capacity, increasing profitability, and automating business systems. This program will show you how to position your business for investment and ready you for that moment.

Imagine your business as passive income through systemization
Working ON your business, NOT in it
Doubling or tripling revenues
Increasing shareholder distributions
Securing investors and investment
Having an exit strategy that ensures MAXIMUM value when you sell

Our trainers come with years of experience building and scaling businesses and helping others do the same.

ScaleUp Business Training is NOT JUST a 9 week training program, it's ongoing support and community.
Graduates of the ScaleUp program maintain access to all ScaleUp resources and ongoing mentorship through our weekly Study Hall program and Alumni Network.

This program is currently provided at NO COST thanks to Washington State businesses through August 2022
thanks to support from the Washington Department of Commerce and The Kitsap Economic Development Alliance.

The path to seven figures starts here! https://scaleupwashington.org/