Kitsap-based WAV-C signs LOI with Norwegian Ocean Autonomy Cluster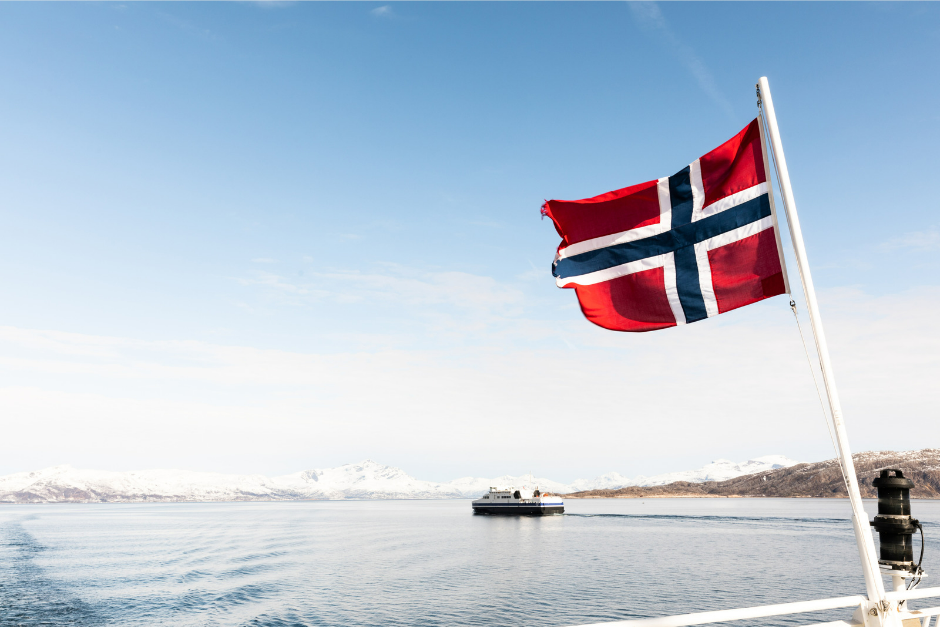 1 Jun 2023
WAV-C, Autonomous Vehicle Cluster, Maritime
Reposted from Ocean Autonomy Cluster, by Birgit Thorsen
The strategic partnership between the Norwegian Ocean Autonomy Cluster (OAC) and the American Washington Vehicle Cluster (WAV-C) will initiate joint research projects, strengthen the recruitment base and create new commercial opportunities for innovative maritime technology.
The introduction of autonomous technology includes everything from advanced support systems that contribute to safer manual operations to decision-making systems for autonomous ships and drones.
- There is an enormous restructuring underway in the maritime sector where autonomous technology is an essential enabler for reducing the climate footprint, streamlining operations, and increasing safety at sea - both above and below water. The technology and the market are maturing rapidly now, and it is high time to establish an international network at the maritime forefront to ensure the scaling up of the technology companies that can deliver today, says Frode Halvorsen, cluster manager in the Ocean Autonomy Cluster.
The Norwegian Autonomy Cluster was established in 2019 and is today Norway's leading cluster in maritime technology, with over 70 members from established companies to start-ups in the maritime industry and technology.
Together with WAV-C, OAC will build a top team for knowledge development and commercialization of autonomous maritime technology. The ambition is to exchange research-based knowledge, establish meeting venues and build commercial networks. A joint steering group with representatives from both clusters must ensure that member interests and collective ambitions are achieved.
- The USA, particularly the northwest coast of the USA, represents a large potential market for several members. We have a network of companies that has developed world-leading technology ready to solve many of today's manual tasks at sea and contribute to safer, greener, and more efficient maritime operations, says Halvorsen.

Unparalleled value for members
Seth Abelson WAV-C's decision to collaborate with OAC underscores its commitment to driving innovation, advancing the autonomous marine industry, and delivering unparalleled value to its members. This strategic partnership represents an exciting milestone in the journey toward a more autonomous and sustainable marine ecosystem.
- We would like to believe that we are at the forefront of autonomous marine technologies, consistently pushing boundaries and driving advancements. By joining forces with OAC, we will harness the power of collaboration to tackle the complex challenges facing the autonomous marine industry today, says Seth D. Abelsson, Program Director at Wav-C.
- OAC has established itself as an authority in the autonomous marine domain. By working together, both organizations can leverage their complementary expertise, experience, and insights to create innovative solutions that address industry-wide challenges and propel the sector forward, Abelsson says.
He points to several reasons for the strategic partnership with OAC:
Synergistic Expertise
Access to Cutting-Edge Technology
Knowledge Sharing and Collaboration
Global Reach
Accelerating Innovation.

About Ocean Autonomy Cluster
​The Ocean Autonomy Cluster is Norway's leading hub for expertise on ocean autonomy. Building on a proud maritime history, today's cutting-edge research, innovative companies, and a rapidly growing market for independent solutions, the cluster can provide a unique climate for collaborations and knowledge development.

About WAV-C
Washington Autonomous Vehicle Cluster (WAV-C) calls the Kitsap Peninsula, the second-best innovative community in America, home. They collaborate with government agencies, academic institutions, corporations, top entrepreneurs, and a deep bench of founders to bring the newest and most advanced innovative solutions in maritime autonomous vehicles.