Workforce Ready Initiative Business Training program provides pathways to employment stability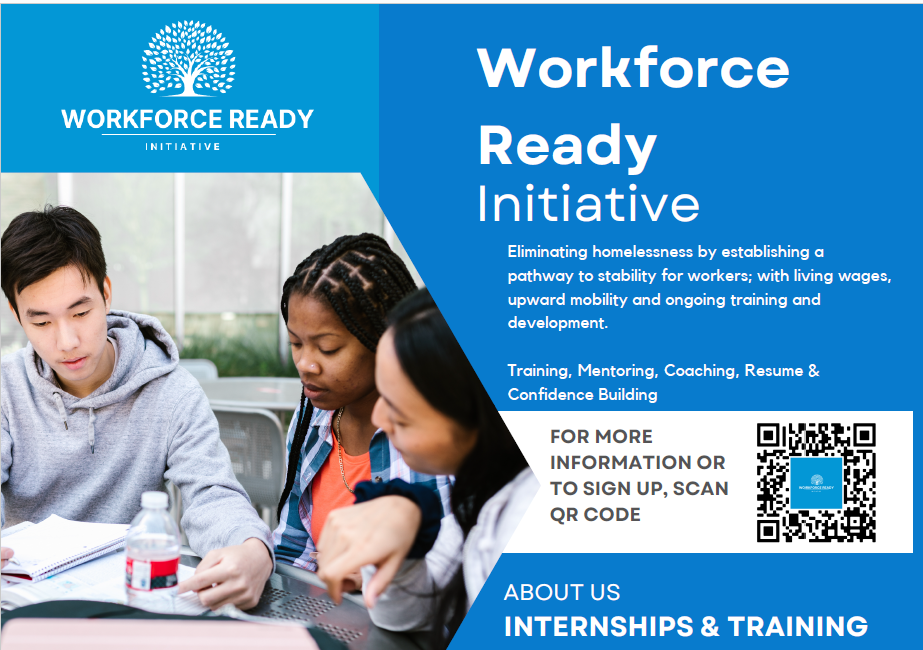 19 May 2023
Workforce, HR, Education
Eliminating homelessness by establishing a pathway to stabitlity for workers; with living wages, upward mobility, and ongoing training and development.
The Workforce Ready Initiatives recognizes that gaining and retaining employees is one of the number one frustrations for managers, leaders and business owners. Their program provides training, coaching and mentoring for businesses and indvidiuals who have experienced trauma and want to reenter the workforce.
In this program you will:
Learn the types, examples and levels of trauma affecting the majority of the workforce
Recognizing triggers in yourself and others to better respond
How a trauma informed approach can be implemented for retention
Hear about Workforce Ready Initiative's Internship Program
Click here to download information flyer
Two event dates to fit your schedule or to get your whole team through the information without hardship to your business.
Date: Tuesday, June 6, 2023 12:30pm to 2pm or Tuesday, September 12, 2023 5:30pm to 7pm
Cost: There is no cost to attend
Venue: newlife Training & Events Center – 9923 Poplars Avenue Northwest, Silverdale, WA
Registration: Click on which date you want to attend above and it will take you to the eventbrite registration page for that program date.
Apply to be a business or an intern: https://www.nwhospitality.org/workforce