RFI - Navy seeking info on available properties to lease relative to Naval Base Kitsap SIOP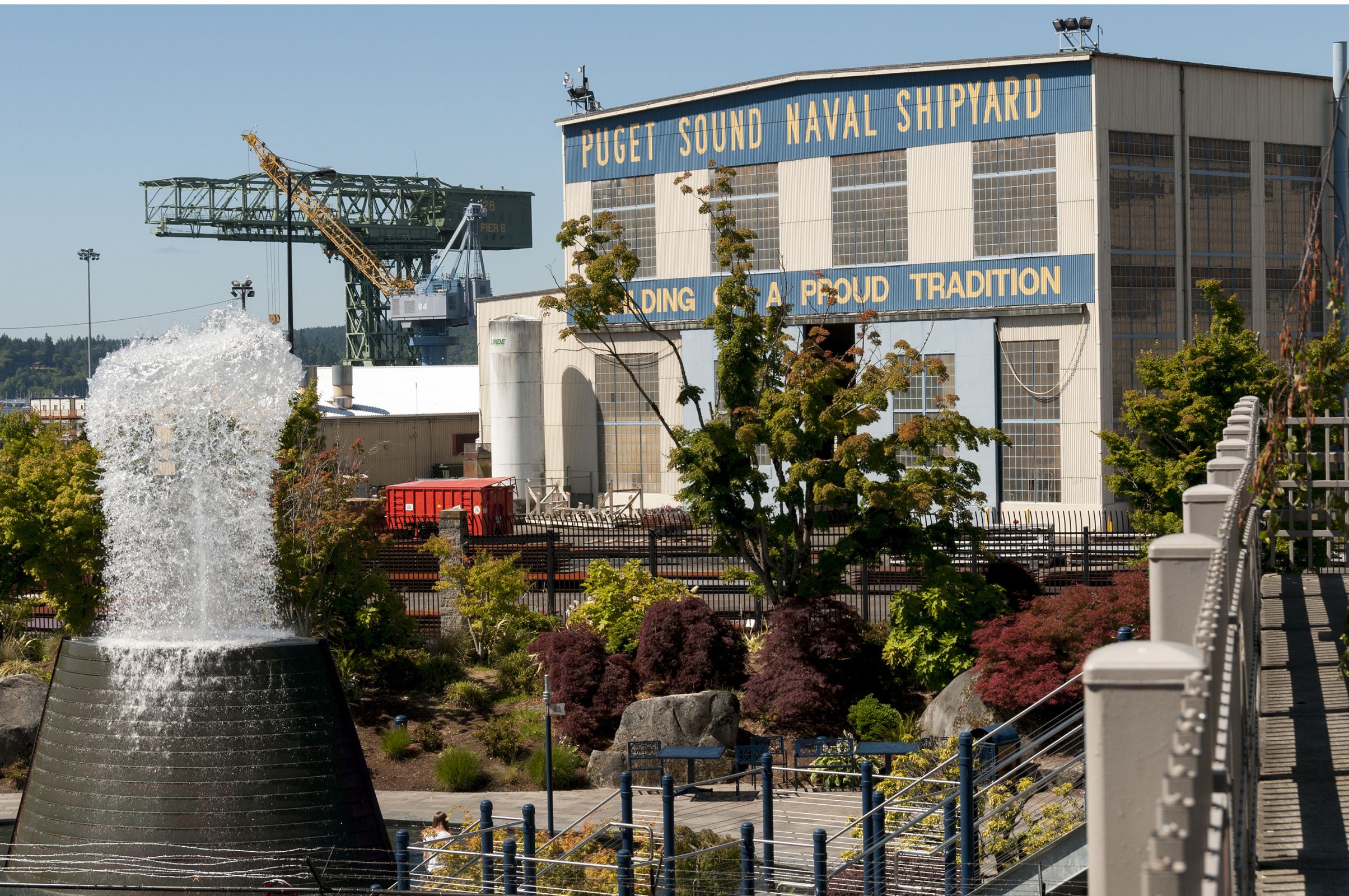 30 Oct 2023
biz, APEX Accelerators, PTAC, real estate, Industrial, NBK, NAVFAC NW
The Department of the Navy is considering leasing several properties within approximately forty miles of Bremerton:
Naval Facilities Engineering Systems Command Northwest, in support of the Department of the Navy ("DON" or "Government"), is seeking information on available properties that can be made available to meet several requirements. The DON is also open to proposed solutions or alternative project ideas to meet the current real estate needs. Responders are encouraged to complete and submit a response to this Request for Interest ("RFI") in support of their proposed facility, land, project renovation, redevelopment, and/or other ideas/concepts no later than November 24, 2023. The DON intends to use the RFI responses to further evaluate its best courses of action.
BACKGROUND
---
1. PROJECT OBJECTIVE. Naval Base Kitsap (NBK) Bremerton, a mission-ready Navy Base and Shipyard, has proposed the renovation/modernization of several on-site buildings and facilities that actively support mission operations. The associated demolition and construction would require that buildings, warehouses, (industrial) shops, and land be temporarily vacated, and leases are being considered as an option to bridge the gap of time needed to complete the renovation/modernization with the lowest possible impact to ongoing operations.
2. SITE LOCATION. As the purpose of this RFI is to identify opportunities, the location is somewhat open-ended and all responses within a reasonable distance of approximately 40 travel miles from NBK will be considered as useful for planning purposes.
3. REQUIREMENTS. At this time, the prospective need is for space to accommodate approximately 14 different operations. Each of the general space needs listed below serve diverse functions and operations.
Please refer to RFI for details.
Questions may be submitted via email to Charity Bernacchi, Realty Specialist, NAVFAC Northwest charity.s.bernacchi.civ@us.navy.mil

KEDA's APEX Accelerator Team is available to assist Kitsap businesses who are interested in doing business with the government. Businesses who enter into a contract with the Navy will need to be registered in SAM and become familiar with government contracting protocols. We provide no cost, confidential, one-on-one technical assistance in all aspects of selling to federal, state, and local governments regulations, certifications, marketing and proposal review. WA APEX also assists agencies, departments and primes in their efforts to comply with federal and state procurement diversity and subcontracting goals. KEDA's APEX Accelerator service area covers Kitsap and North Mason Counties.