The Tribes of Kitsap County:  Economic Development and Cultural Preservation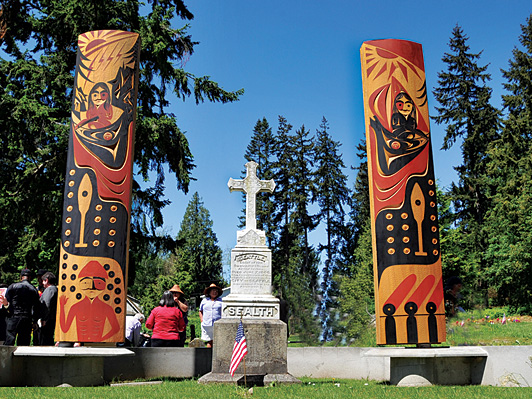 23 Jun 2023
Economy, Tribes, Suquamish, Port Gamble S'Klallam
Kitsap County, located in Washington's Central Puget Sound Region, is not only known for its stunning landscapes and vibrant communities but also its rich Native American heritage. The Suquamish Tribe and the Port Gamble S'Klallam Tribe, the original inhabitants of this land, have made significant contributions to the economic development and cultural preservation of the region. Even today, a deep-rooted connection exists between both tribes and Kitsap County's economic landscape.
The Suquamish Tribe: Stewards of Tradition and Economic Growth
The Suquamish Tribe, whose name, D'Suq'Wub, translates to "people of the clear salt water," has inhabited the lands and waterways of Kitsap County for thousands of years. Renowned for their fishing, canoe building, and basket weaving expertise, the Suquamish people have demonstrated a harmonious relationship with their environment. Today, the Suquamish Tribe is dedicated to preserving its ancestral rights and the environment and is actively engaged in economic development.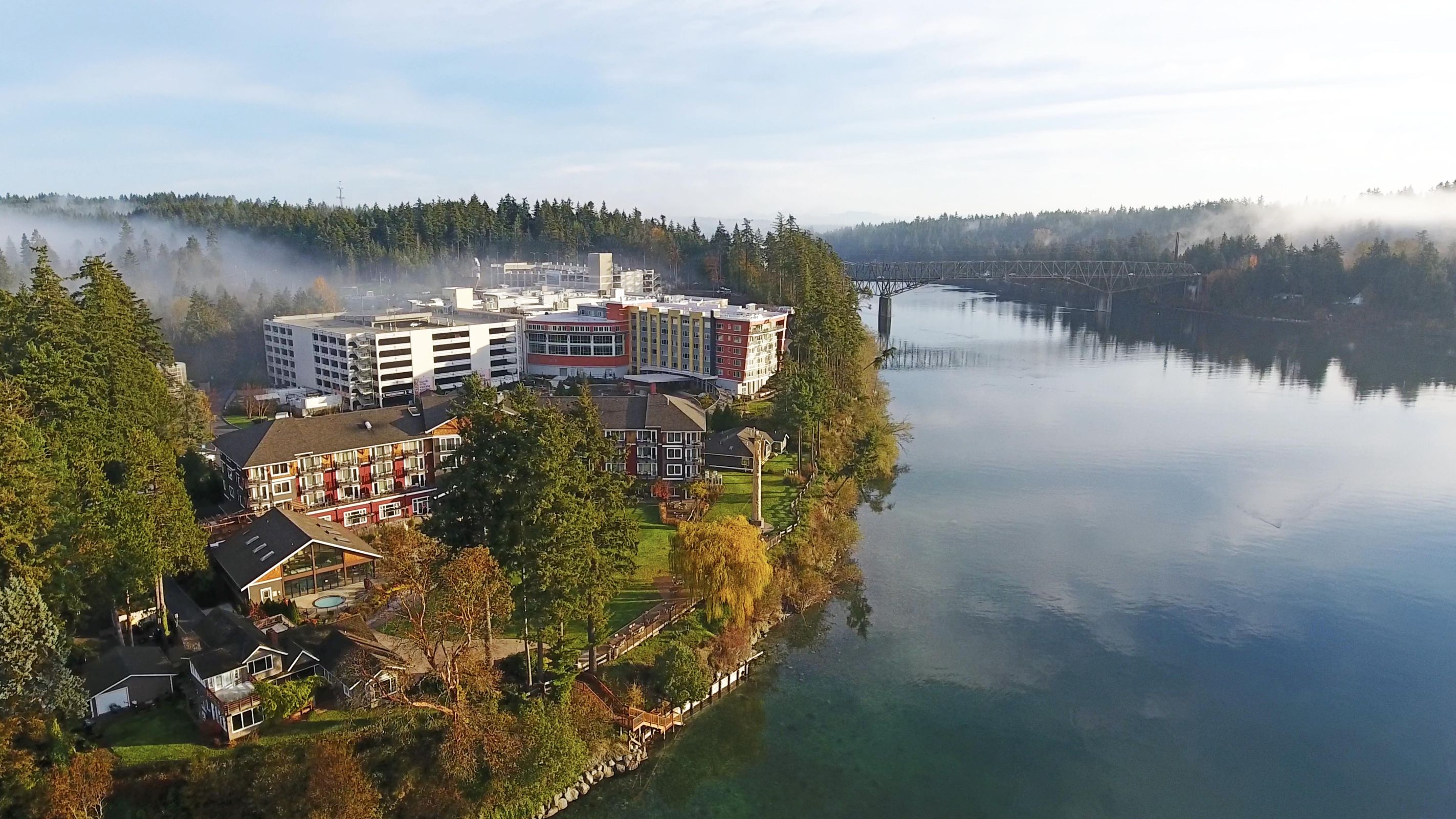 The Suquamish Tribe's economic endeavors are diverse and impactful. In 1987 the tribe founded Port Madison Enterprises (PME), as an official agency of the Suquamish Tribal Government to create economic opportunities and fund government services for the tribe. Today PME is the second-largest private-sector employer in Kitsap County, providing employment opportunities for more than a thousand individuals. Acquisition of critical properties, including Kiana Lodge, the White Horse Golf Club and the Place of the Bear (218 acres) within reservation boundaries, showcases their commitment to reclaiming ancestral lands lost during the allotment era.
Luther "Jay" Mills, who has the distinction of being PME's first employee dating back to his start at the Suquamish Smoke shop in 1978, now serves a dual role as a Suquamish Tribal Council Member and PME Ambassador He recalls his experience working through the opening and expansion of additional business entities, "Each new business increased both revenues and both tribal and non-tribal employment, creating a real ripple effect throughout North Kitsap." He ran retail operations until 1994 and oversaw the early days of gaming enterprises and the acquisition of Kiana Lodge, where he served as its director. "I am very proud of being part of PME's journey for the past 45 years, along with serving on Tribal Council for over 25 years. PME's growth and development have always been guided by the values and vision of the Suquamish Tribe."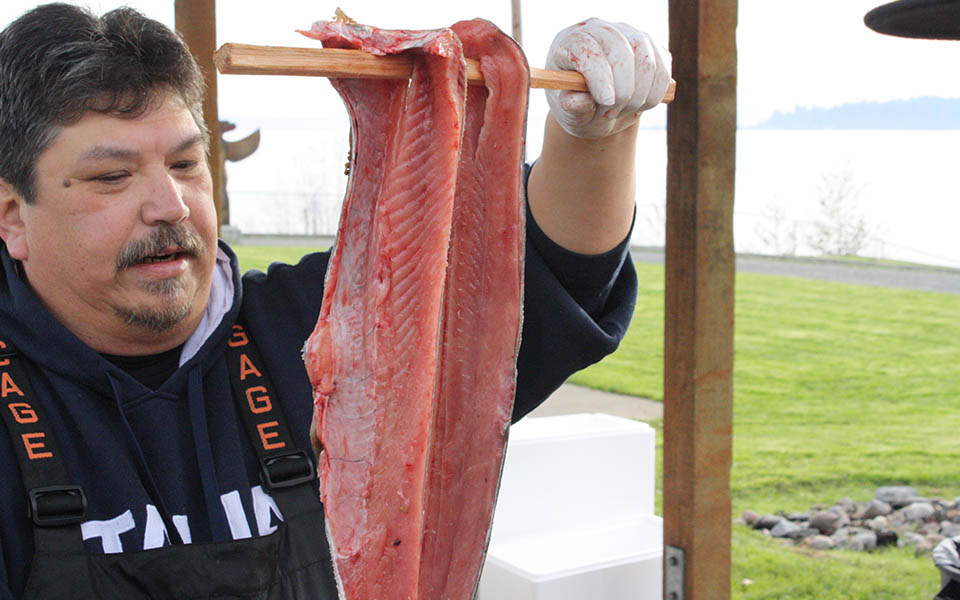 One of their notable achievements is the Suquamish Clearwater Casino Resort, which has evolved from a modest fabric structure to a thriving entertainment destination. The resort attracts visitors from near and far with 13,000 square feet of meeting space, 183 hotel rooms, fine dining, a spa, and a showcase of Coast Salish art.
PME is not only a source of revenue for the tribe, but also a force for good in the wider community. Through the gaming compact's Appendix X clause, PME donates a portion of its income to charitable non-profit organizations, fulfilling the tribe's spirit of generosity and reciprocity. PME also contributes to the local economy through employment, taxes, wages, and consumer spending.
The Suquamish Tribe's investments extend beyond their commercial enterprises, as they utilize federal funding, such as the American Rescue Plan, to create affordable housing and prevent tribal members from being priced out of the reservation. The Suquamish Tribe has prioritized allocating relief funding to create affordable housing. This initiative not only aims to address the gentrification challenges faced by tribal members near one of the country's priciest real estate markets but also serves to preserve Suquamish culture and ensure the community's continued presence on their ancestral lands.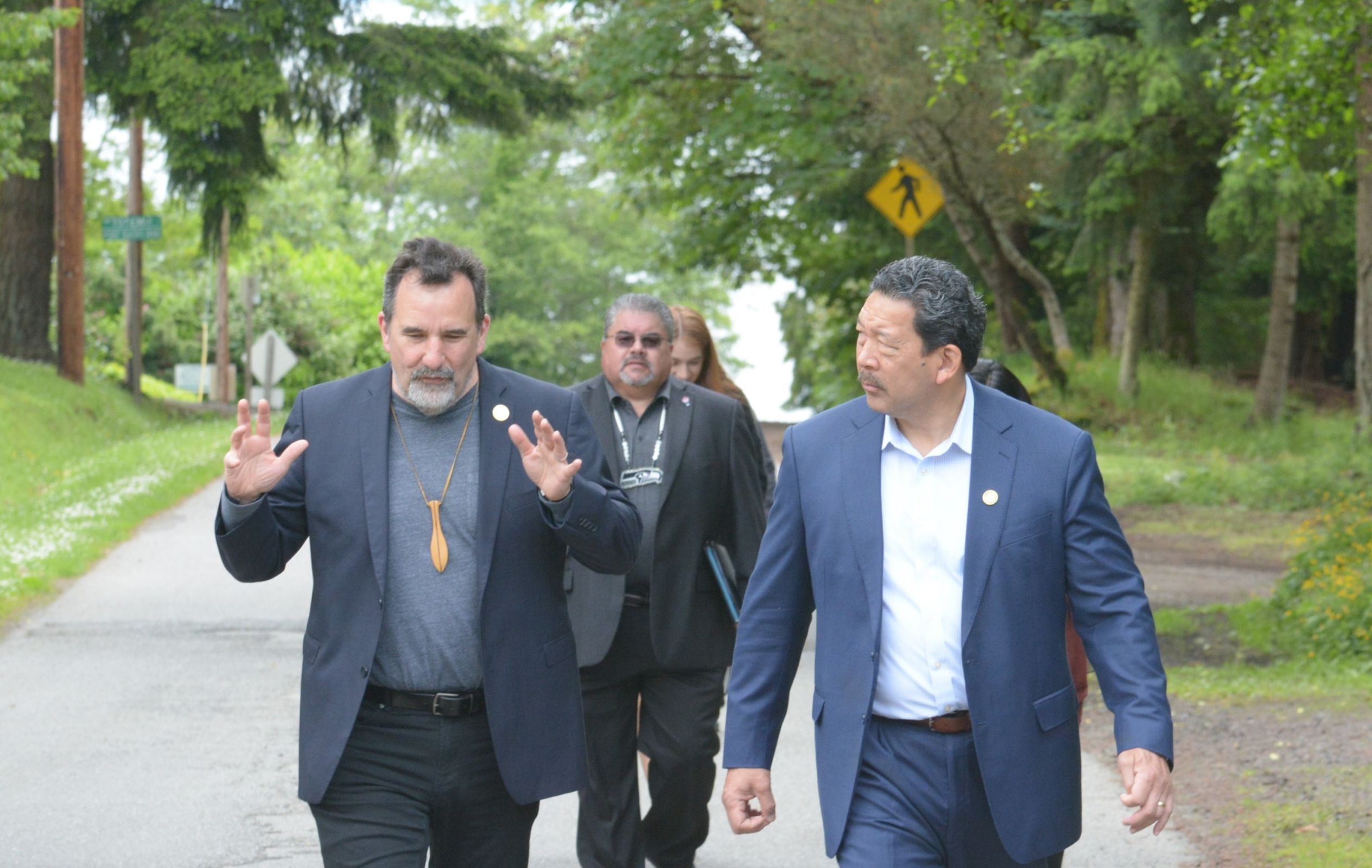 Furthermore, the Suquamish Tribe has utilized federal pandemic relief funds to stimulate economic and social recovery. Native American tribes across the US have received approximately $20 billion in federal funding, constituting the most extensive single infusion of federal funding into Indian Country. The Suquamish Tribe has prioritized allocating relief funding to create affordable housing. This initiative not only aims to address the gentrification challenges faced by tribal members near one of the country's priciest real estate markets but also serves to preserve Suquamish culture and ensure the community's continued presence on their ancestral lands.
The Suquamish Tribe, led by Chairman Leonard Forsman, has established itself as an exemplary environmental leader among Western Washington Tribes. Leonard Forsman also serves on the KEDA Board of Directors. He is highly respected and serves on many boards and councils. President Obama appointed Chairman Forsman to the Advisory Council on Historic Preservation in 2013 and 2016, where he currently serves as Vice-Chairman. His commitment to environmental stewardship has garnered recognition and respect from local officials and organizations.
The Port Gamble S'Klallam Tribe: Advancing Tribal Economic Sovereignty

The Port Gamble S'Klallam Tribe (PGST), known as the Nux Sklai Yem or the Strong People, has deep ancestral ties to the Coast Salish people who have inhabited the Puget Sound basin for over 4,000 years. The tribe, consisting of approximately 1,400 members, maintains a strong presence on the northern tip of the Kitsap Peninsula.
With a Tribal Council lead by Chairman Jeromy Sullivan, PGST's economic development is focused on ensuring a secure future for their community and culture. This includes being thoughtful and strategic about projects on the reservation and how they'll serve for generations to come. As an example, in 2021, PGST opened a 22,500-square foot Health Center offering comprehensive, wraparound services, including dental, addiction treatment, and in-home nursing care. Later this year, they will welcome the first residents to Warrior Ridge, a housing complex built specifically for Elders and low-income families.
Noo-Kayet Investments (NKI), the economic development arm of the Port Gamble S'Klallam Tribe, plays a vital role in supporting tribal businesses and fostering economic growth. NKI provides strategic guidance, entrepreneurial startup assistance, funding, and analytics to new and existing tribal ventures. Their enterprises in Kingston, Washington, include The Point Casino and Hotel, Gliding Eagle Market, Kountry Korner, Miller Bay Properties, Market Fresh Catering, and High Point Cannabis.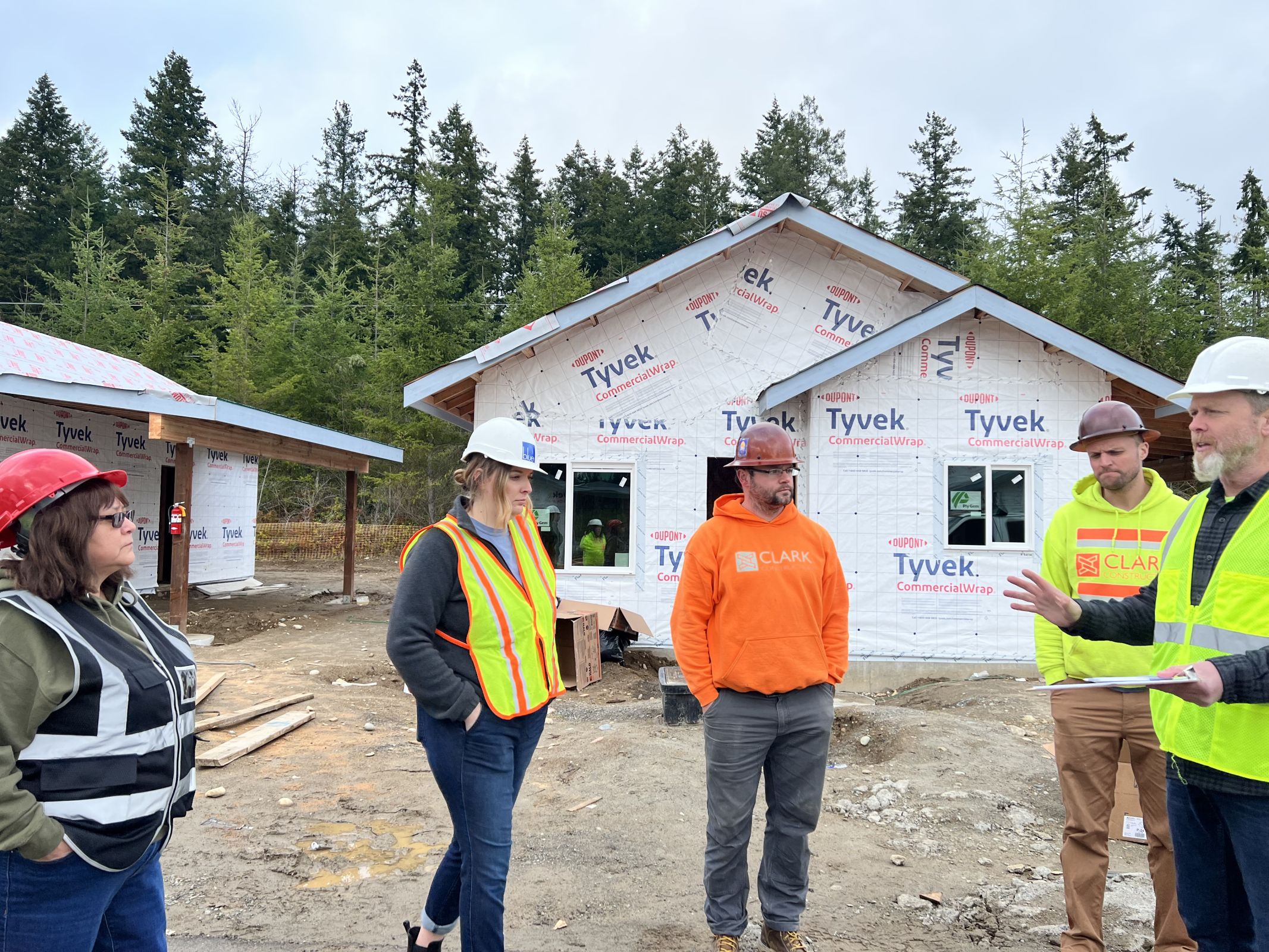 The Port Gamble S'Klallam Foundation operates Heronswood Garden, a 15-acre garden in Kingston that includes several amenities related to the tribe's cultural practices. This includes the S'Klallam Connections Garden featuring a collection of traditionally utilized native and medicinal plants. As the only botanical garden open to the public that is operated by a tribe in North America, Heronswood draws in visitors from all over the world, is available for weddings, and offers an increasing number of special events and classes throughout the year.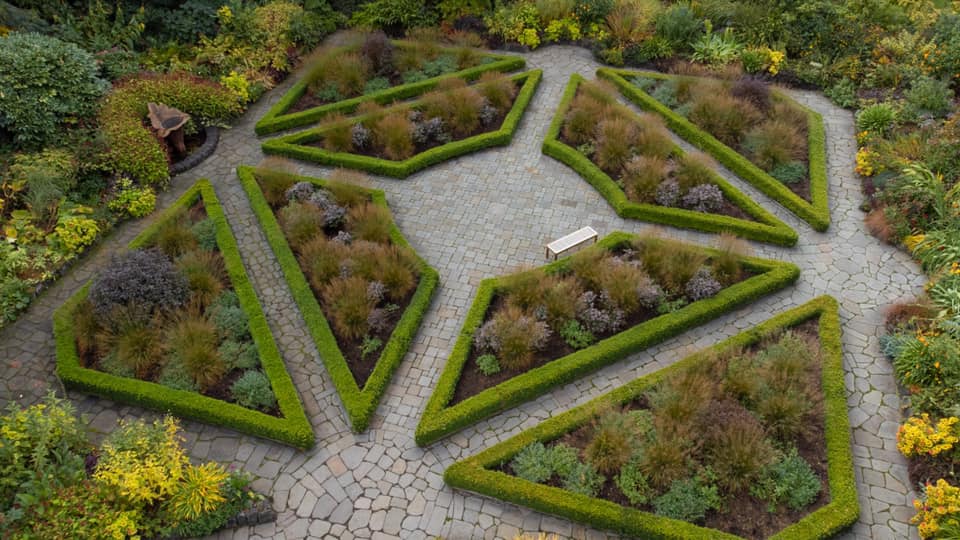 The tribes of Kitsap County, the Suquamish, and Port Gamble S'Klallam, have a rich history intertwined with the lands and waterways of the region. Their dedication to preserving their cultural heritage and fostering economic development is a testament to their strength and resilience. As powerful economic forces, they have become instrumental in shaping the economic landscape of Kitsap County while maintaining a deep connection to their ancestral traditions. The partnership between these tribes and the local community holds immense potential for continued economic growth, environmental stewardship, and cultural preservation in the years to come.