Biz Opps: SBIR/STTR Open: Air Force CSO SBIR X22.4, STTR X22.D
18 May 2022
Biz Opps, Government Contracting, Technology, Defense, innovation

The Department of Defense announces the opening of the following SBIR and STTR funding opportunities:
• Air Force CSO SBIR X22.4
• Air Force CSO STTR X22.D

IMPORTANT DATES:

• May 18, 2022: CSOs open, begin submitting proposals in DSIP
• July 25, 2022: Topic Q&A closes to new questions at 12:00 p.m. ET
• August 9, 2022: CSOs close, full proposals must be submitted in DSIP no later than 12:00 p.m. ET
Full topic descriptions and instructions are available on DSIP at https://www.dodsbirsttr.mil/submissions/login and at https://rt.cto.mil/rtl-small-business-resources/sbir-sttr/.
Proposers are encouraged to thoroughly review the CSO to remain apprised of programmatic and contractual changes.

Topic Q&A

Topic Q&A is now available on the Topics and Topic Q&A page in DSIP. Proposers may submit technical questions through Topic Q&A page at https://www.dodsbirsttr.mil/submissions/login.

Once DoD begins accepting proposals on May 18, 2022, no further direct contact between proposers and topic authors is allowed. All questions and answers are posted electronically for general viewing. Topic Q&A will close to new questions on July 25, 2022 at 12:00 p.m. ET, but will remain active to view questions and answers related to the topics until the CSOs close.

Questions submitted through the Topic Q&A are limited to technical information related to improving the understanding of a topic's requirements. Any other questions, such as those asking for advice or guidance on solution approach, or administrative questions, such as SBIR or STTR program eligibility, technical proposal/cost proposal structure and page count, budget and duration limitations, or proposal due date WILL NOT receive a response. Refer to the Component-specific instructions given at the beginning of that Component's topics for help with an administrative question.

Proposers are advised to monitor Topic Q&A during the pre-release and open periods for questions and answers, and frequently monitor DSIP for updates and amendments to the topics.
Learning & Support

Visit the Learning & Support section for Job Aids and Help Videos to guide you through submitting and viewing questions and answers in the Topic Q&A, preparing and submitting your proposal in DSIP, and more: https://www.dodsbirsttr.mil/submissions/learning-support/training-materials
Questions
Email the DSIP Support team at DoDSBIRSupport@reisystems.com for assistance with using DSIP. Questions regarding DSIP can be emailed to DSIP Support and will be addressed in the order received, during normal operating hours (Monday through Friday, 9:00 a.m. to 5:00 p.m. ET). Please review the guidance below for additional information on contacting DSIP Support and the DoD SBIR/STTR proposal submission process:
General questions pertaining to a particular DoD Component and the Component-specific BAA instructions should be submitted in accordance with the instructions given at the beginning of that Component's topics.
More Topics
Click here to view the latest newsletter from Washington PTAC including news, bid opportunities, & events!   And be sure to visit KEDA's Government Contracting page for resources, local events, and biz opps!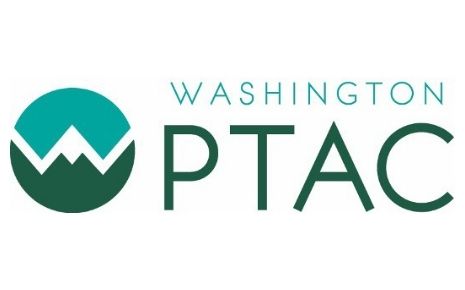 Deadline Extended: 5:00 pm EDT, May 27, 2022 The Applied AI Challenge is looking for innovative and promising AI solutions to fast-track the deployment of AI and related technologies in the federal government.  Challenge finalists will pitch products to federal agencies and have an opportunity for follow-on awards...

PUBLIC WORKS & UTILITIES: Systemic Pedestrian Treatments- Rectangular Rapid Flashing Beacons  CLOSING DATE/TIME: 6/8/2022 3:00 PM View on City of Bremerton website The work performed by the CONSULTANT consists of preparing engineering, contract documents and plans for improvement of pedestrian and roadway facilities for a single project. Design work...