Startup Sales Workshop with Dave Parker!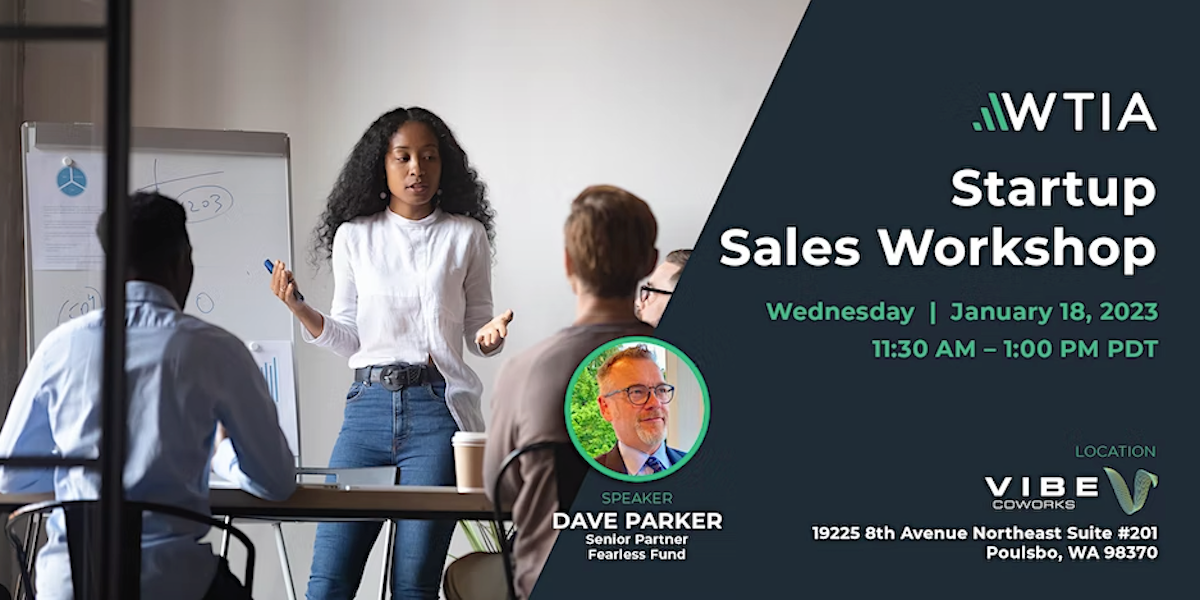 12 Jan 2023
Startups, Dave Parker, entrepreneurs
You are invited to a startup sales workshop for startups!

Vibe Coworks, 19225 8th Ave NE - Poulsbo
ABOUT THE SPEAKER
Dave Parker is a five-time founder and has been part of more than 15 transactions as founder, operator, board member, and advisor. He splits his time between funding early-stage companies, and helping them exit.
He's a senior partner at Fearless Fund. The fund is focused on investing in women of color founders across the United States in consumer and tech companies. At the other end of the spectrum, he helps founders exit their companies through his work at NextPath Advisors.

ABOUT THE EVENT ORGANIZER
The Washington Technology Industry Association (WTIA) is the unifying voice for the technology community in Washington state. The WTIA informs and motivates industry, education and government professionals to help attract and develop the talent required to make our region the leading technology community in the world.
SPONSORED BY
Clark Nuber and Vibe Coworks