The Doctors Clinic
9621 Ridgetop Blvd NW • Silverdale, WA 98383
US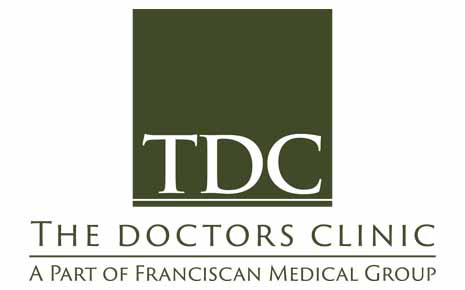 The Doctors Clinic, a part of Franciscan Medical Group, is a multi-specialty, physician-owned medical group with seven clinic locations throughout Kitsap County.
Our tradition of excellent patient care lives strong throughout each of our locations. Our providers, more than 80 healthcare professionals and 350 staff members, care for the people and communities throughout Kitsap County. Each one is dedicated to providing comforting, personal attention and excellence in patient care for all who visit one of our clinics.
We work in partnership with the medical group and Virginia Mason Franciscan Health's network to bring you a multitude of specialties and services. Our affiliation reflects our commitment to providing excellent patient care, and is noted in our patient communications, billing statements and signage.
Our Mission: Excellence in patient care.
The Doctors Clinic is a progressive multi-specialty medical group dedicated to healing and excellence.
Our Vision: The Doctors Clinic is a leader in healthcare quality.
Our team provides comprehensive and compassionate healthcare in Kitsap County. We honor individuality, empower our staff through open and honest communication and strive to earn the loyalty of every person we serve.
Our Values:
Providing excellence in medical and surgical care
Treating every patient as a valued individual, honoring their humanity
Team commitment to communication, diversity and respect
Being the leader in physician and healthcare advocacy throughout our community